LOVE BOMB Influenced by travels to monumental visionary environments of The Tarot Garden and Salvation Mountain as well as by the work of great contemporary activists Joanna Macy, Charles Eisenstein, Peter Schuman and Naomi Klein, the collection intends to bring positive energy and attention to the interconnectedness of several social and environmental issues. This is reflected in specifically chosen words and symbols for every garment with each look addressing a certain theme.

These outfits are wearable holistic visions of resistance that are filled with optimism, love and hope that serve as a powerful colorful charge proclaiming chances for a better more fulfilling future for humanity and our planet.

A lot of focus is given to hand craft and screen-printing, as well as tailoring and print-engineering to fitted shapes in a diverse spectrum of sizes, establishing an intimate relationship between the wearer and the created piece.

I believe fashion should be used as a tool for highlighting and discussion of the current world climate without causing extra harm to our environment on any stage of making and production. To fully reflect the addressed themes, collection is made using only sustainable materials such as organic cotton, hemp and bamboo, eco-friendly screen-printing inks, carbon neutral vegan suede and toy waste as beads. Collection has been made out of only four different fabrics, and has been dyed in its full color spectrum by hand using controlled dying methods, arguing that the use of mono-materials is possible even in the creation of such diverse pieces, which is key for easier recyclability process at the end of the garments' life cycle. During dyeing chemicals were carefully calculated, with the use of crossdye and overdye processes. By careful calculation of the fabric during cutting, chemicals during dyeing, engineered screen-printing and by restricting the diversity of the fabrics used - textile waste was reduced to the minimum.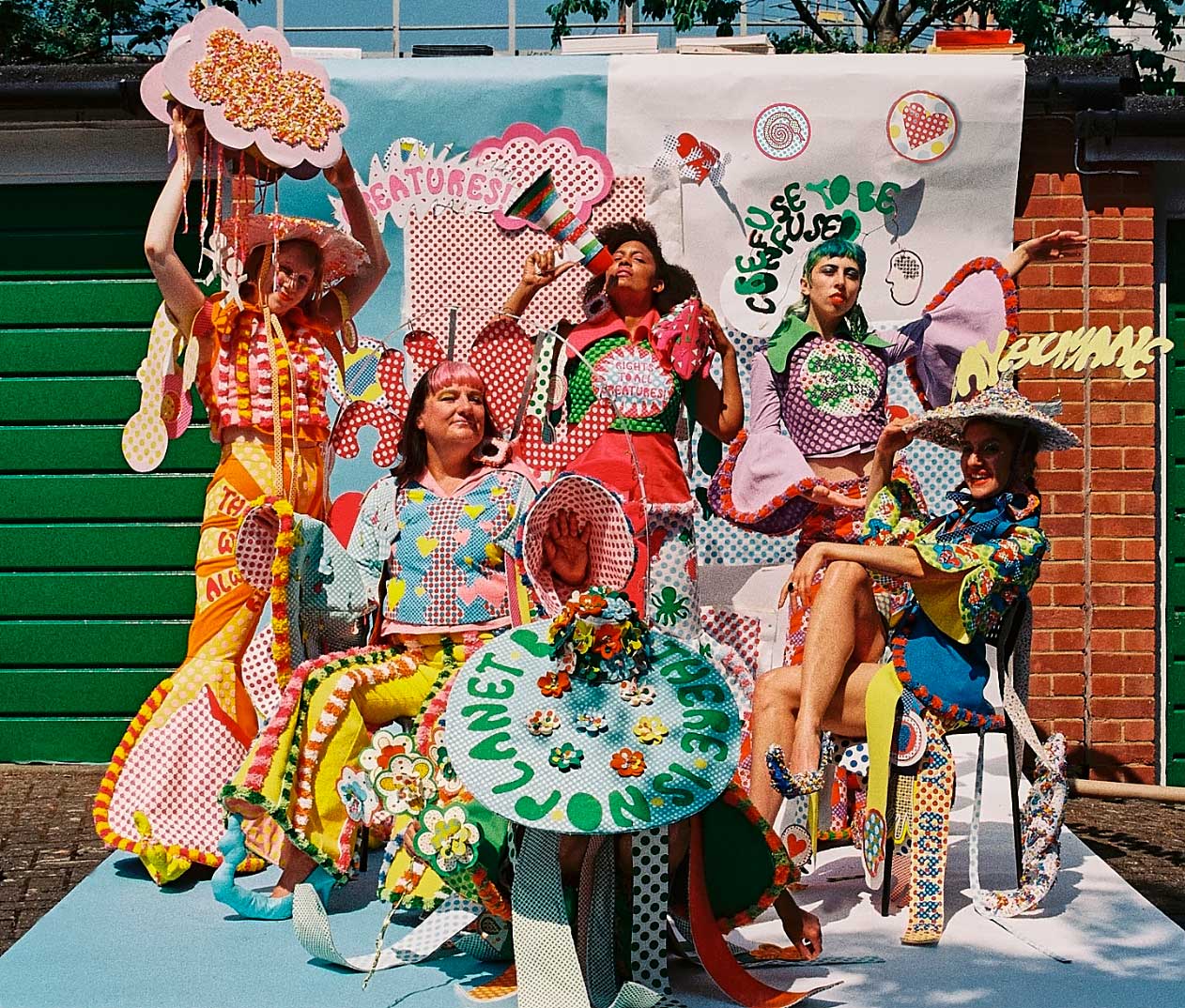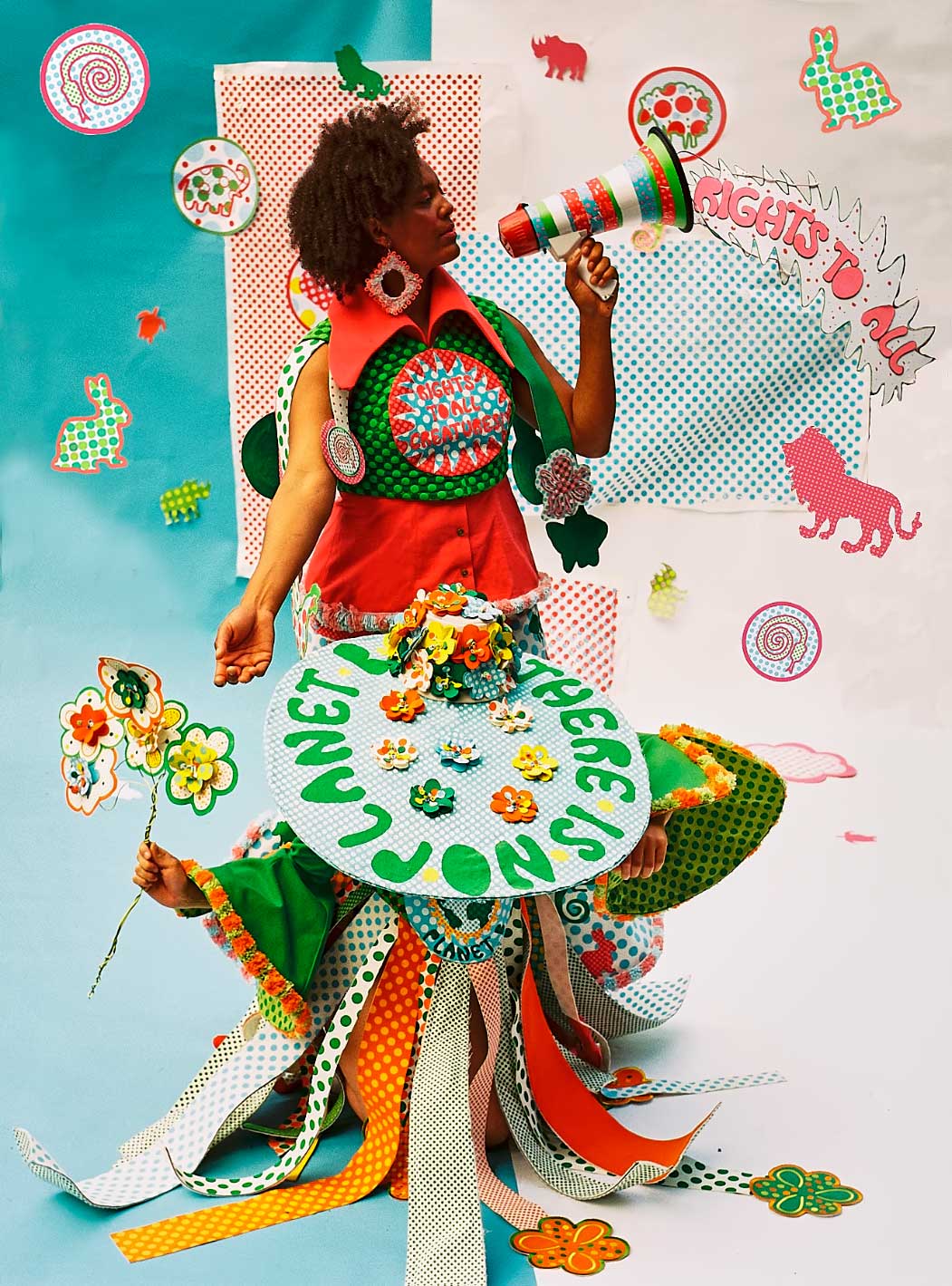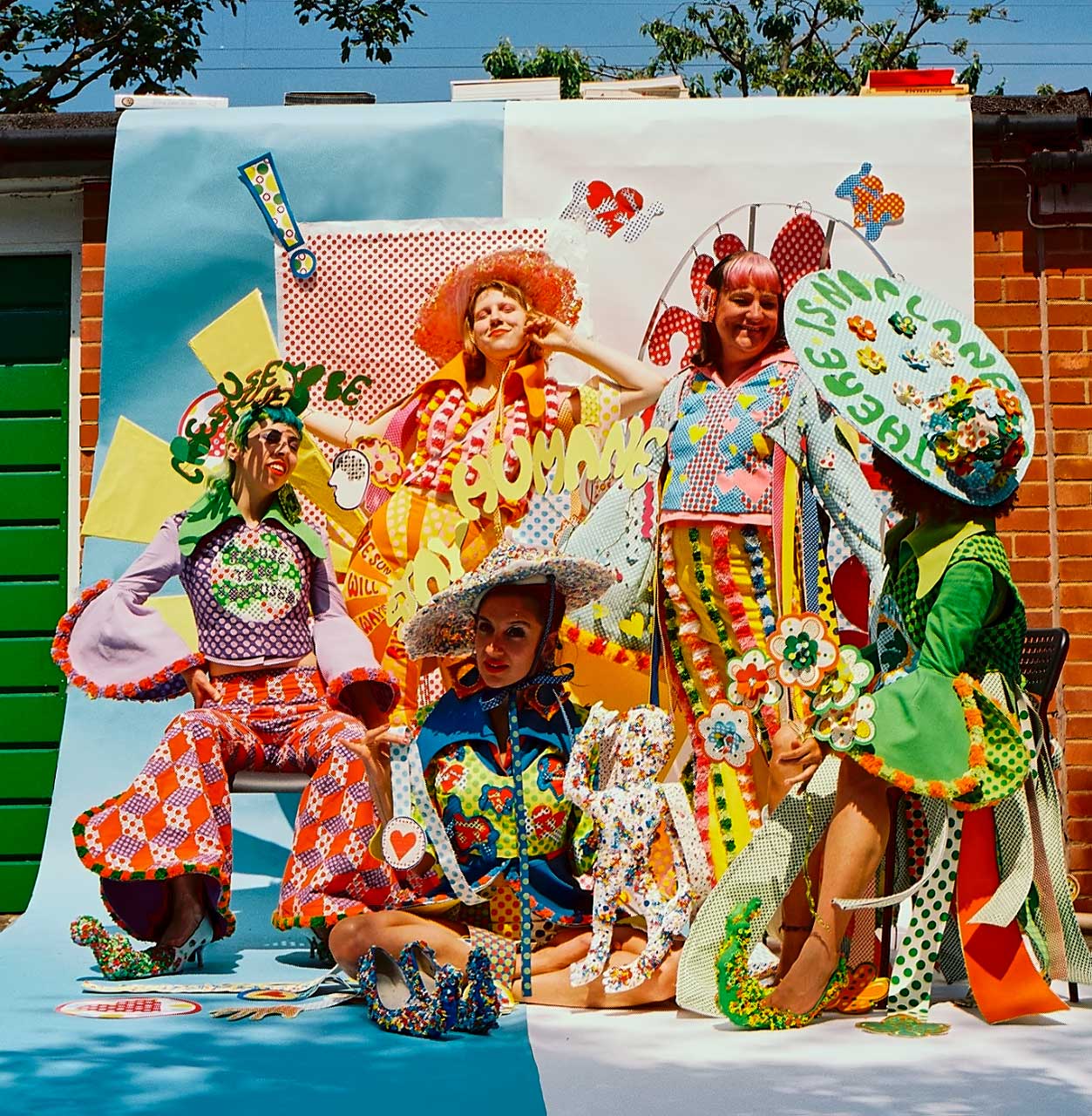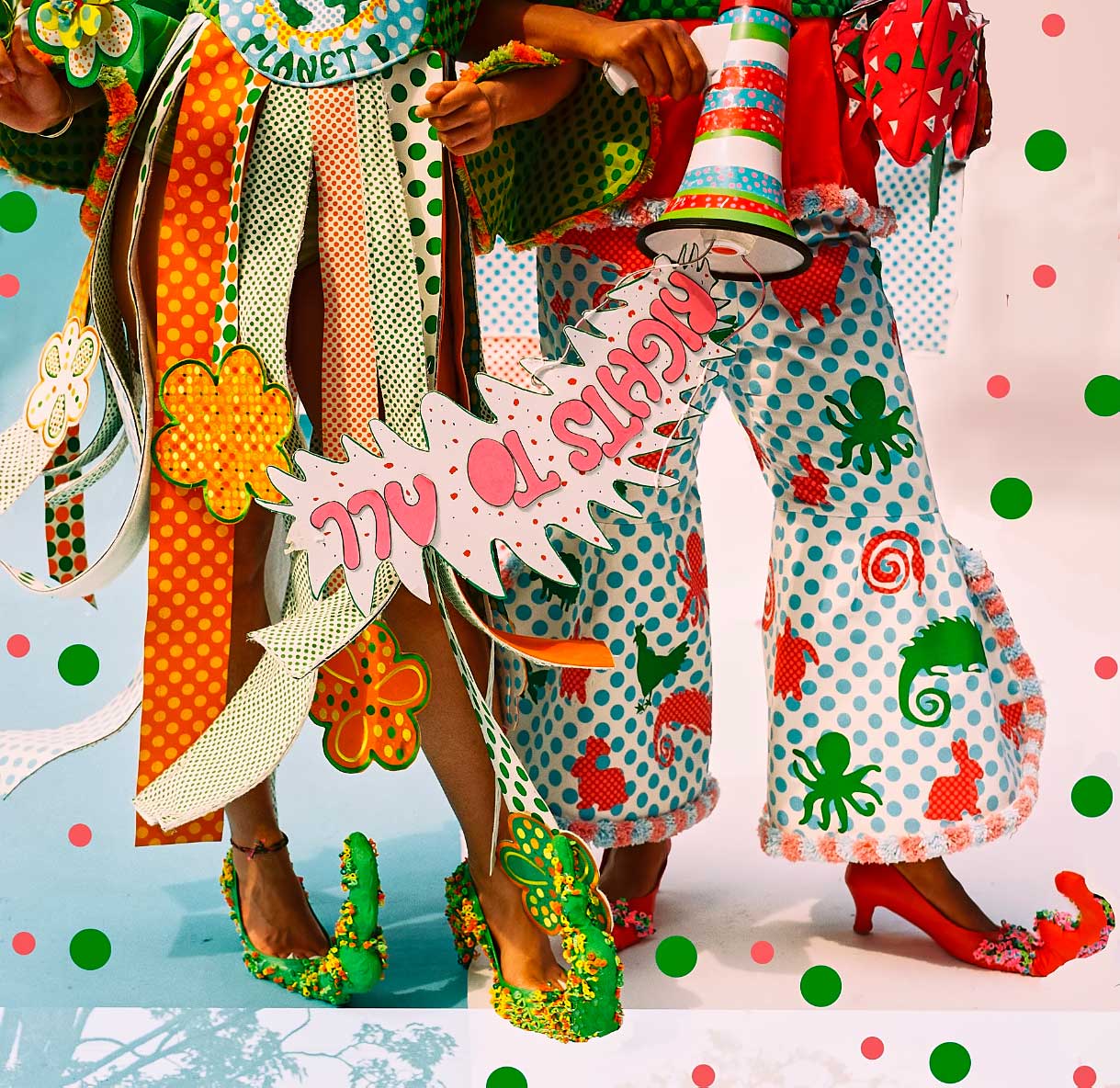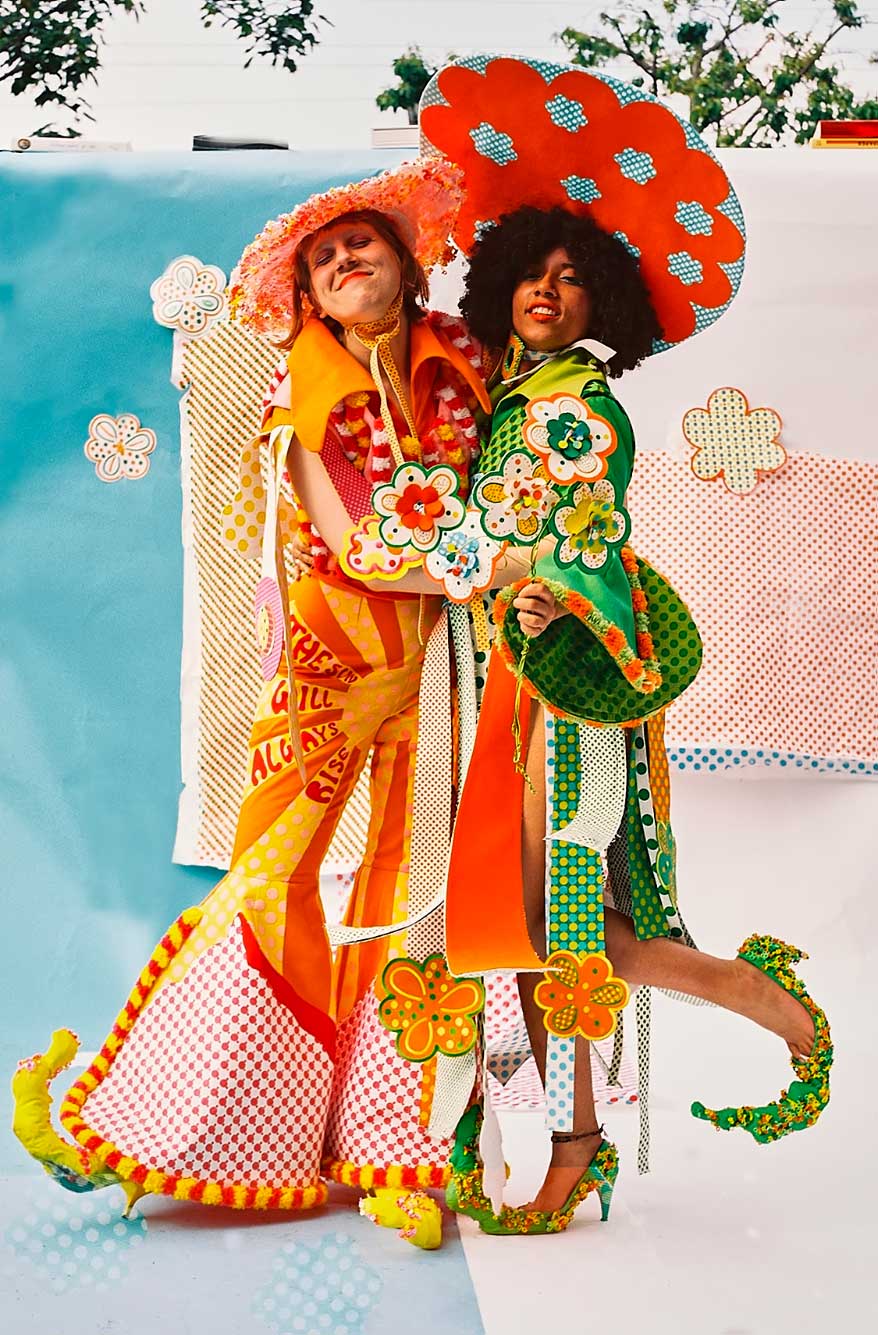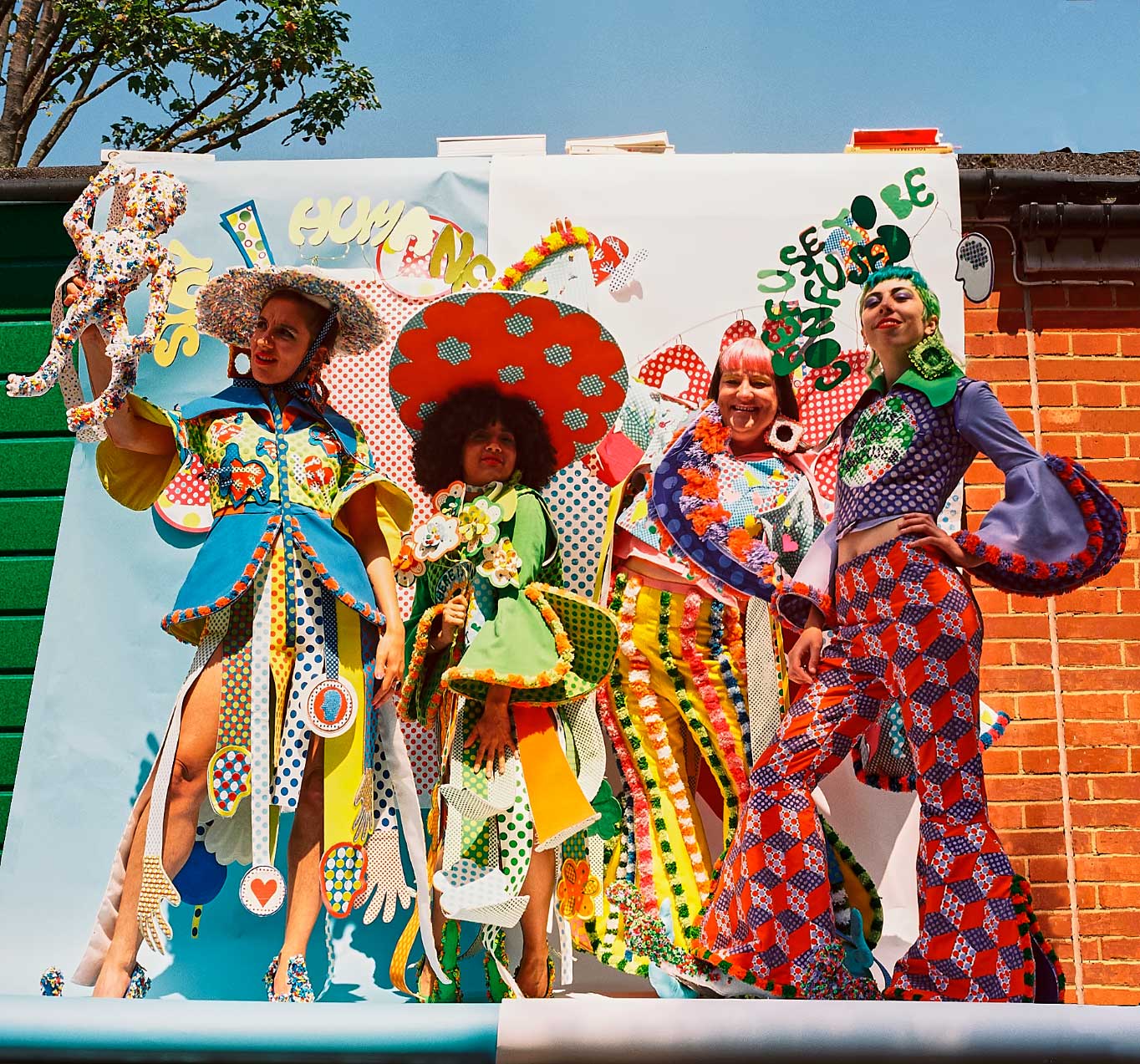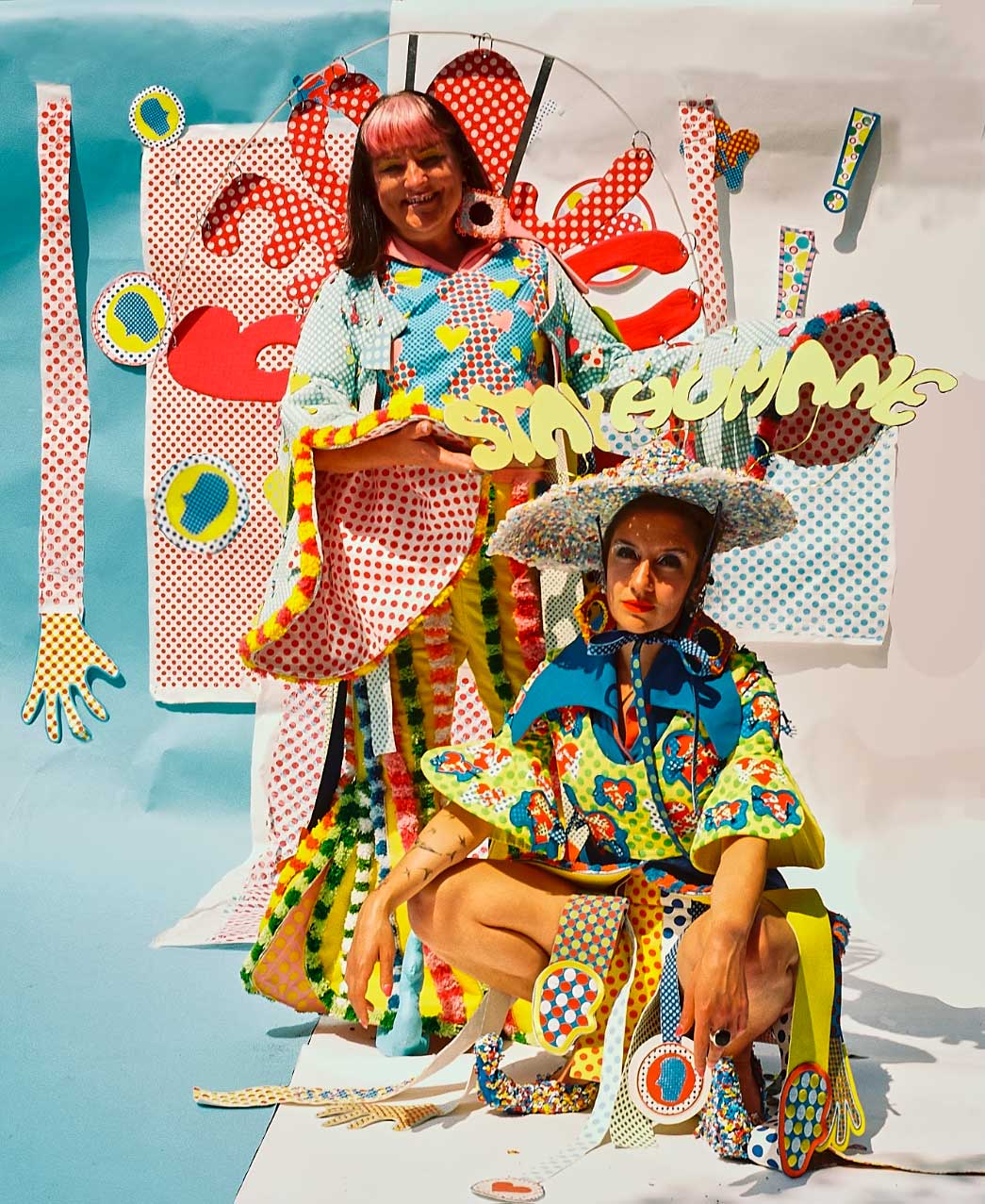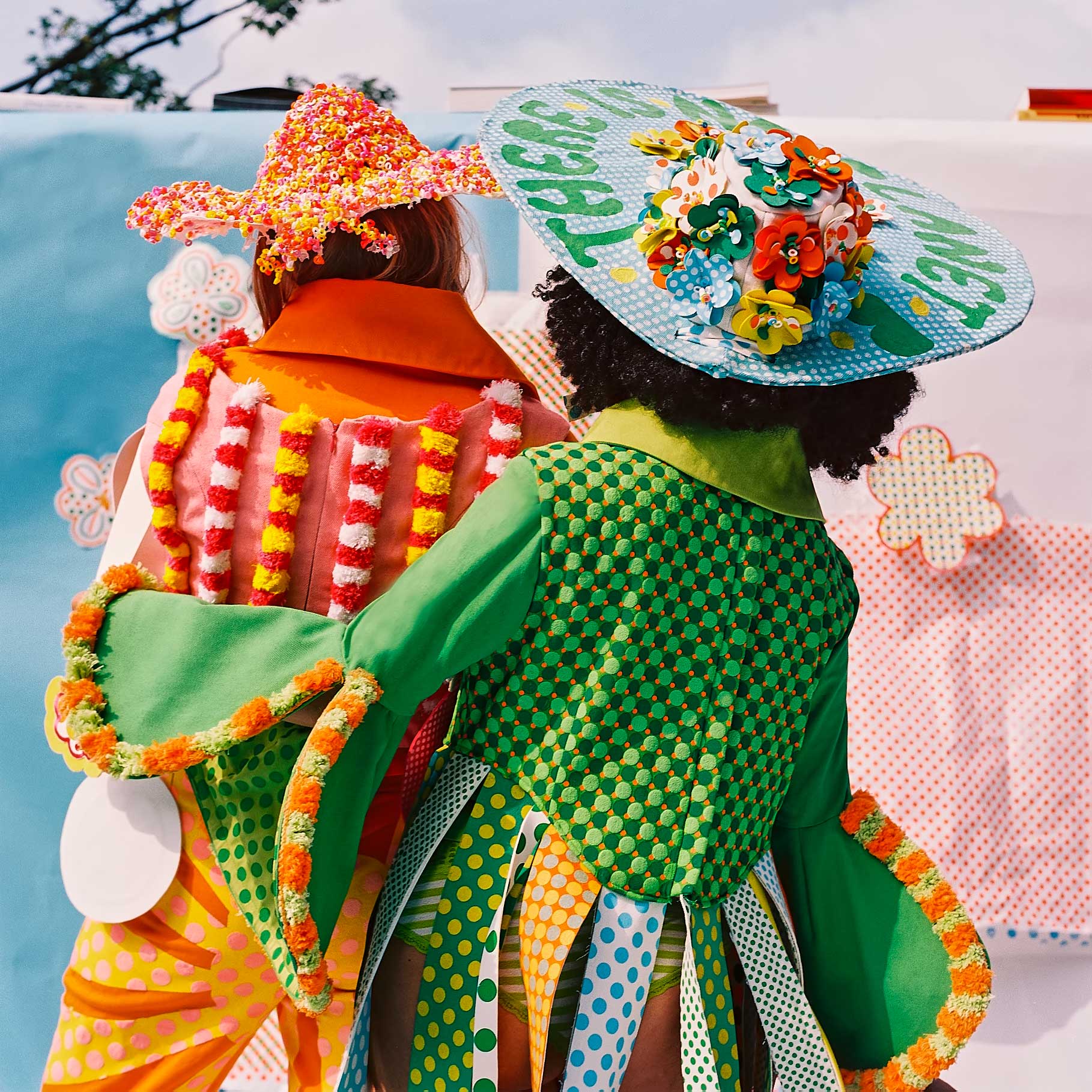 RIGHTS TO ALL CREATURES slogan together with the print of endangered and badly treated animals demands for the rights of animals to a cruelty-free life and highlights the power of veganism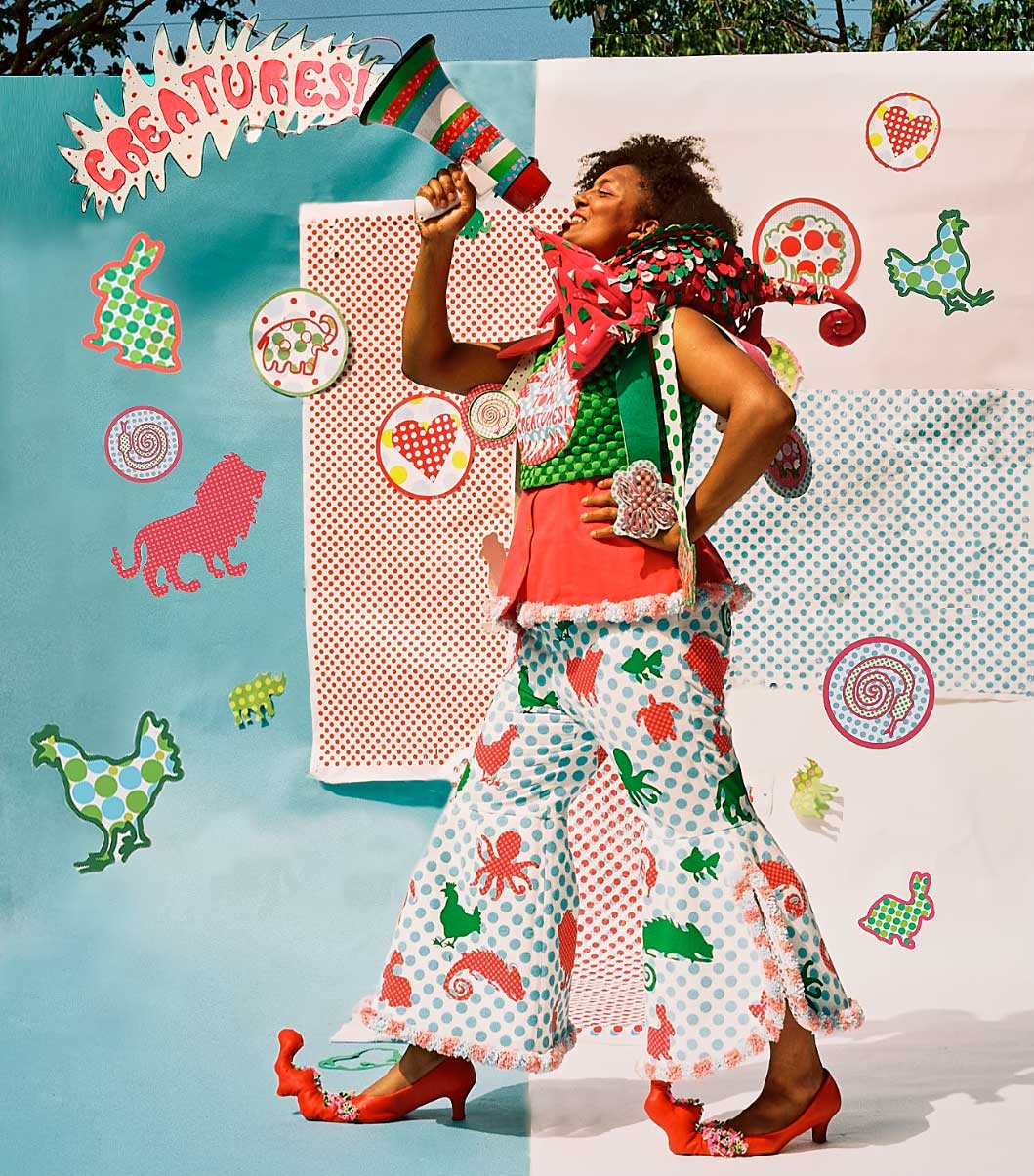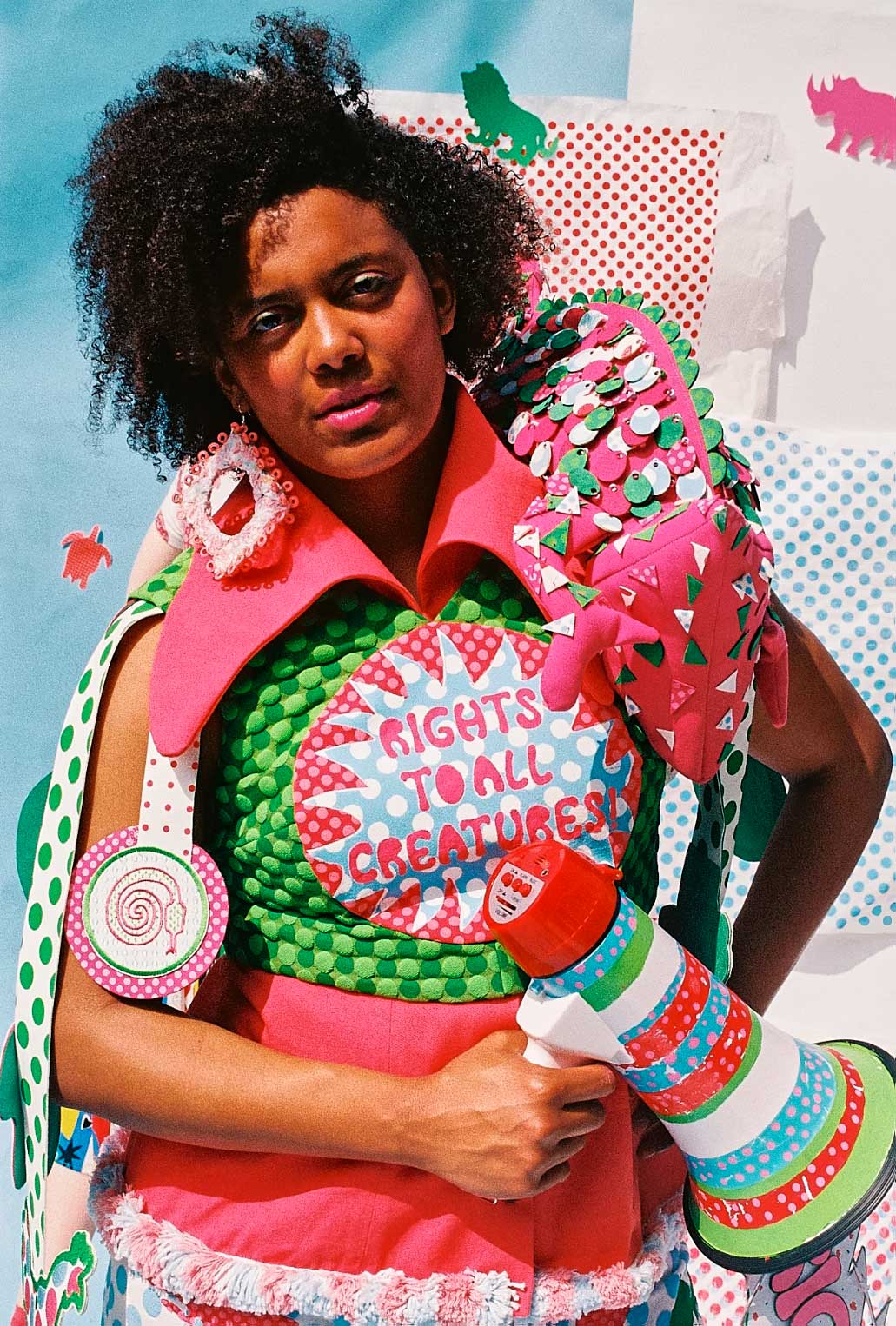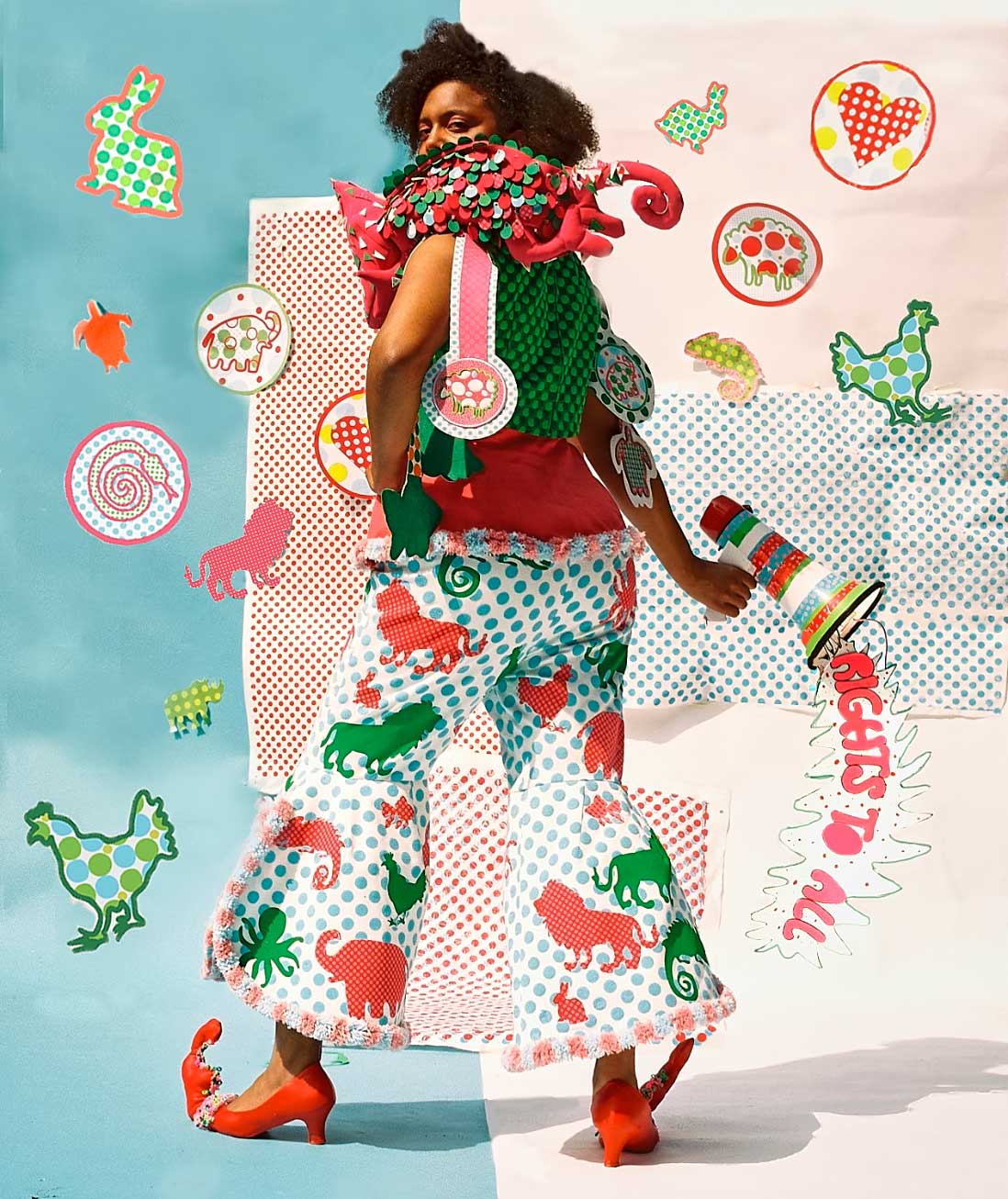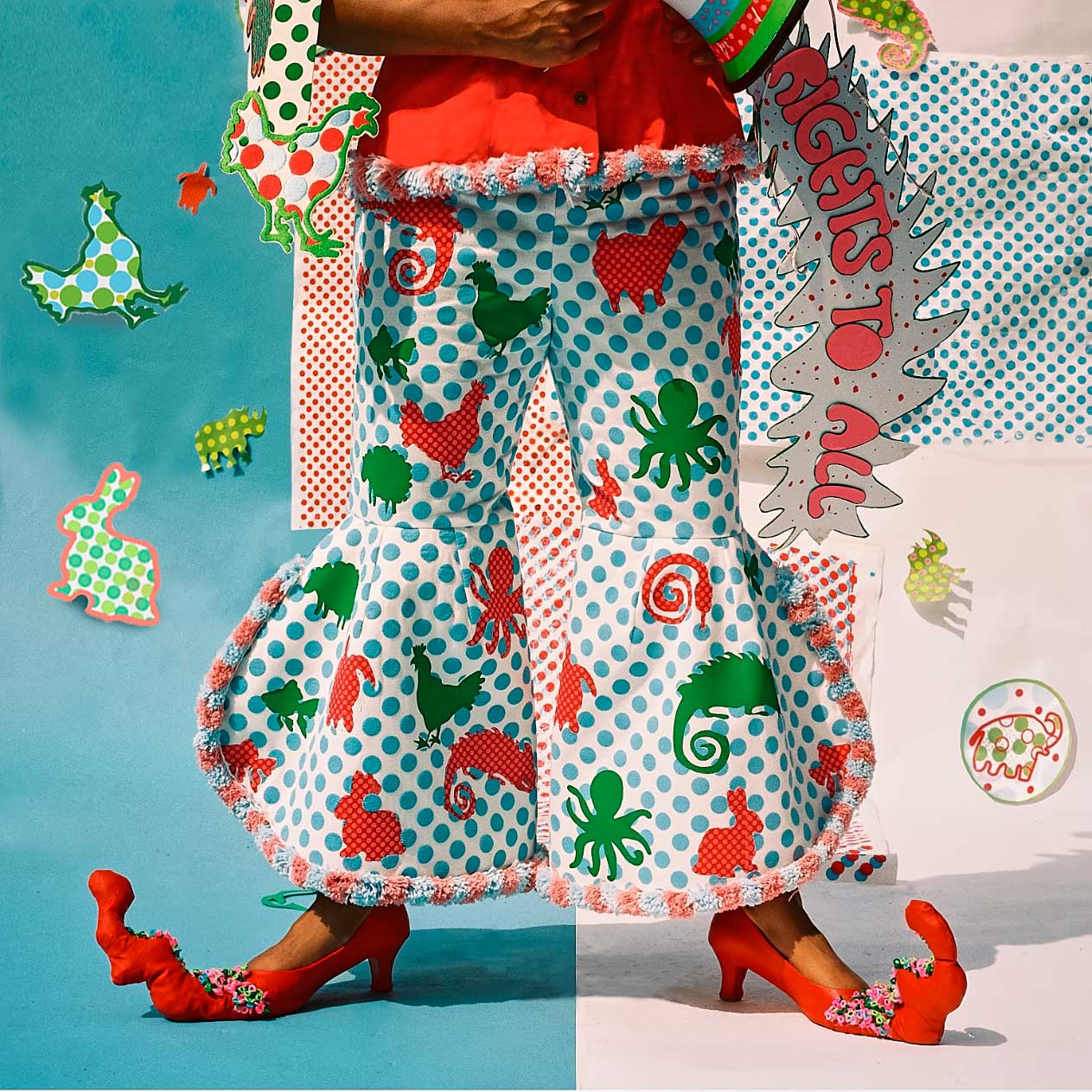 STAY HUMANE is a call to vital importance of compassion and empathy, which is shown through hands reaching out to each other for a hug when stimulated by motion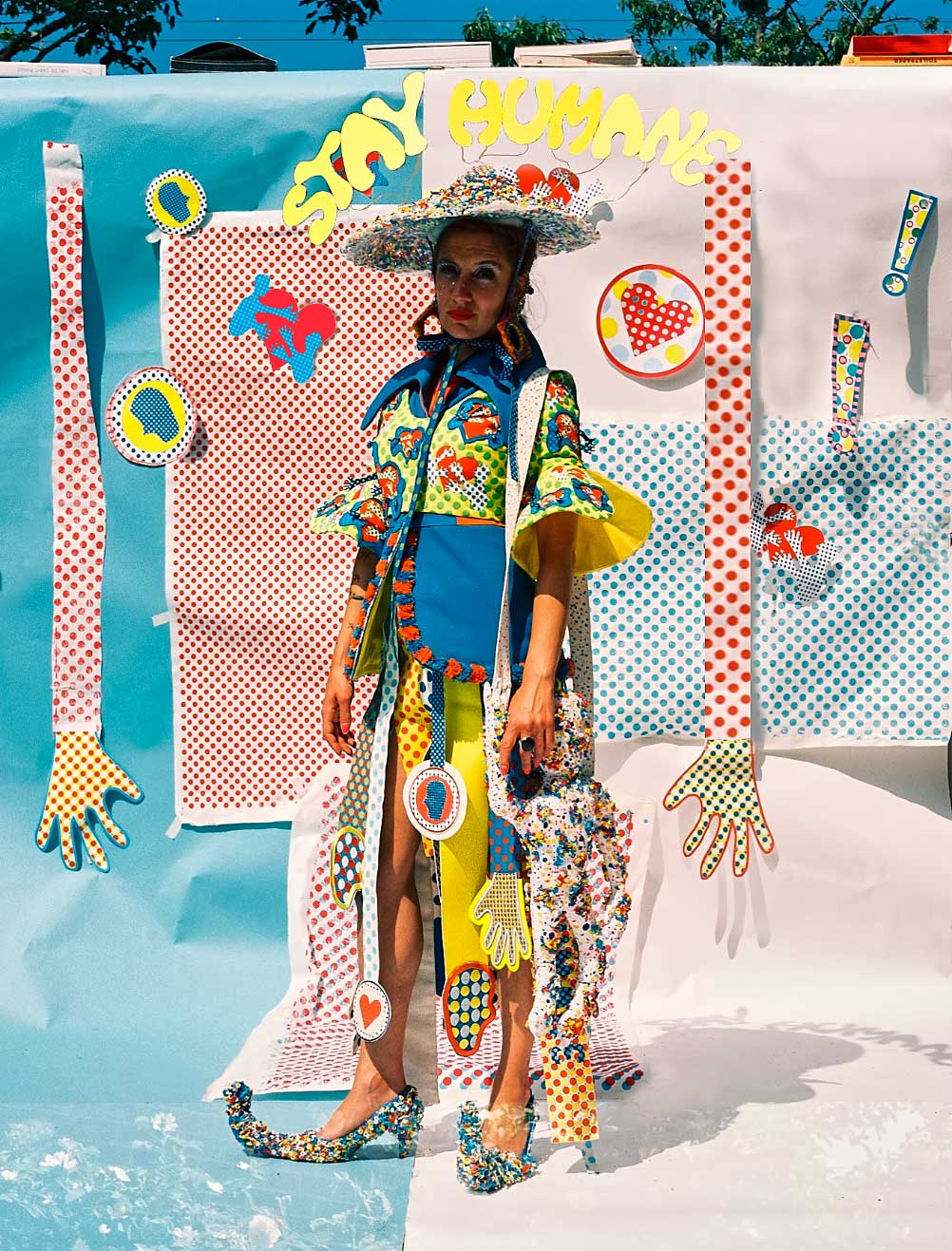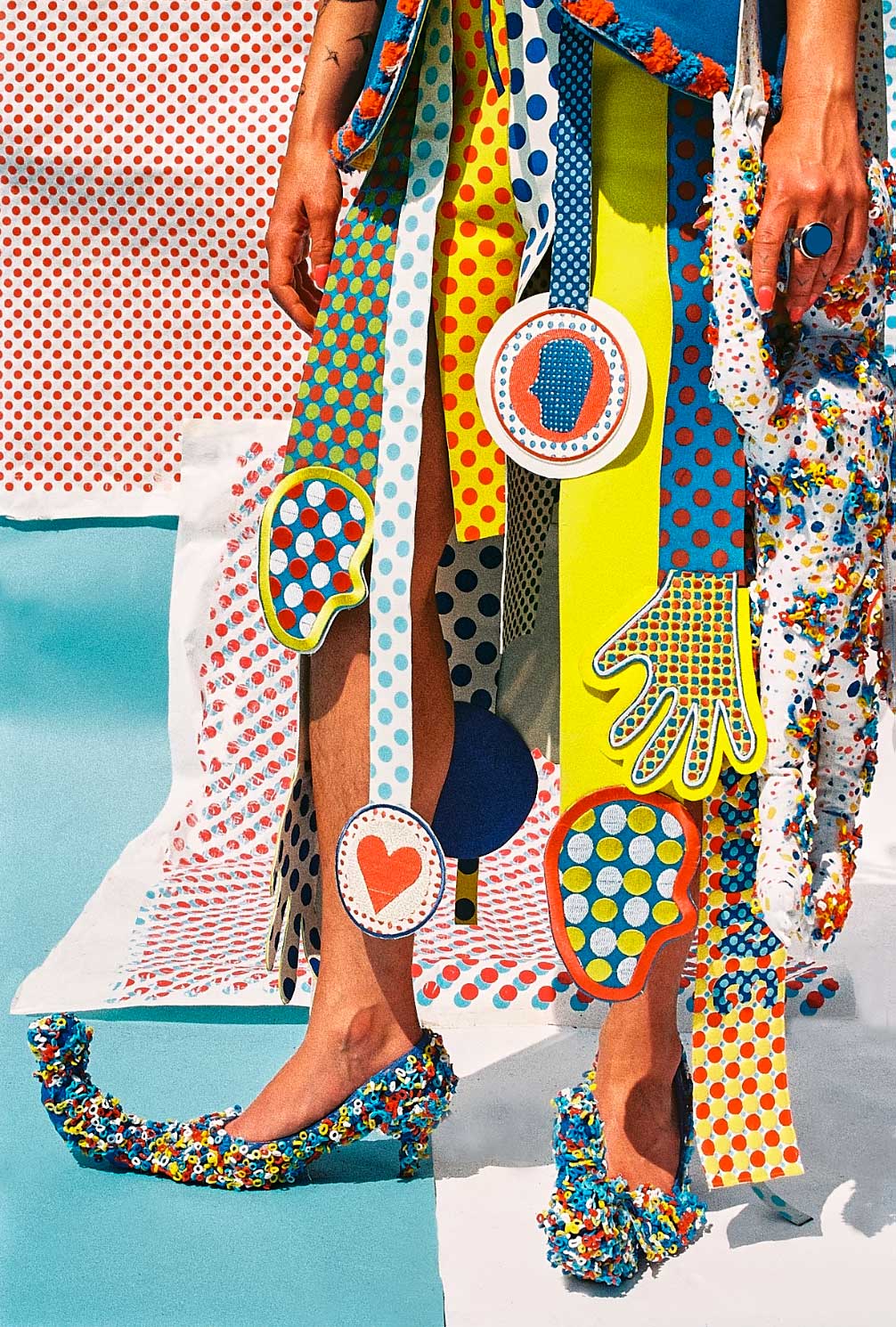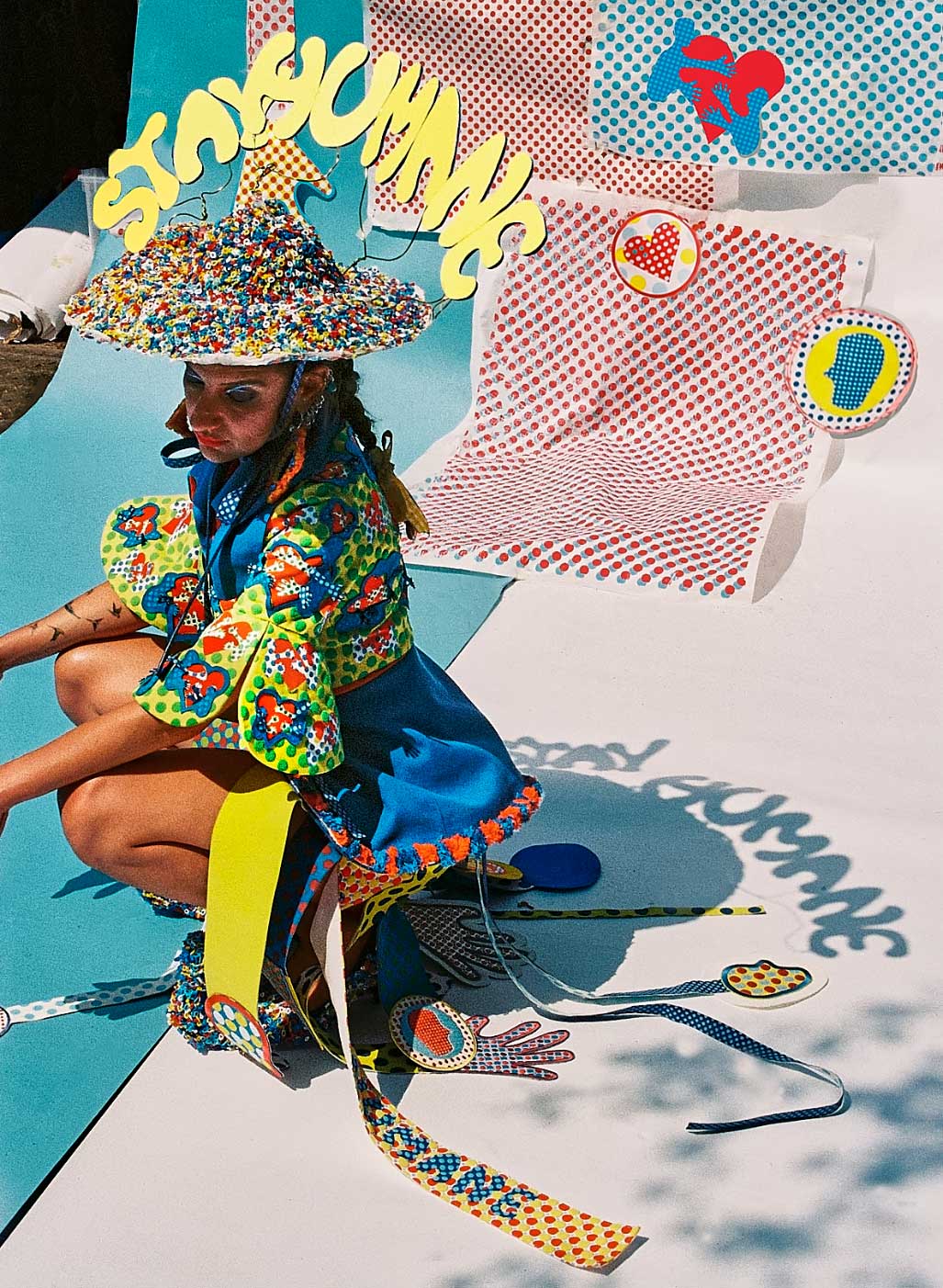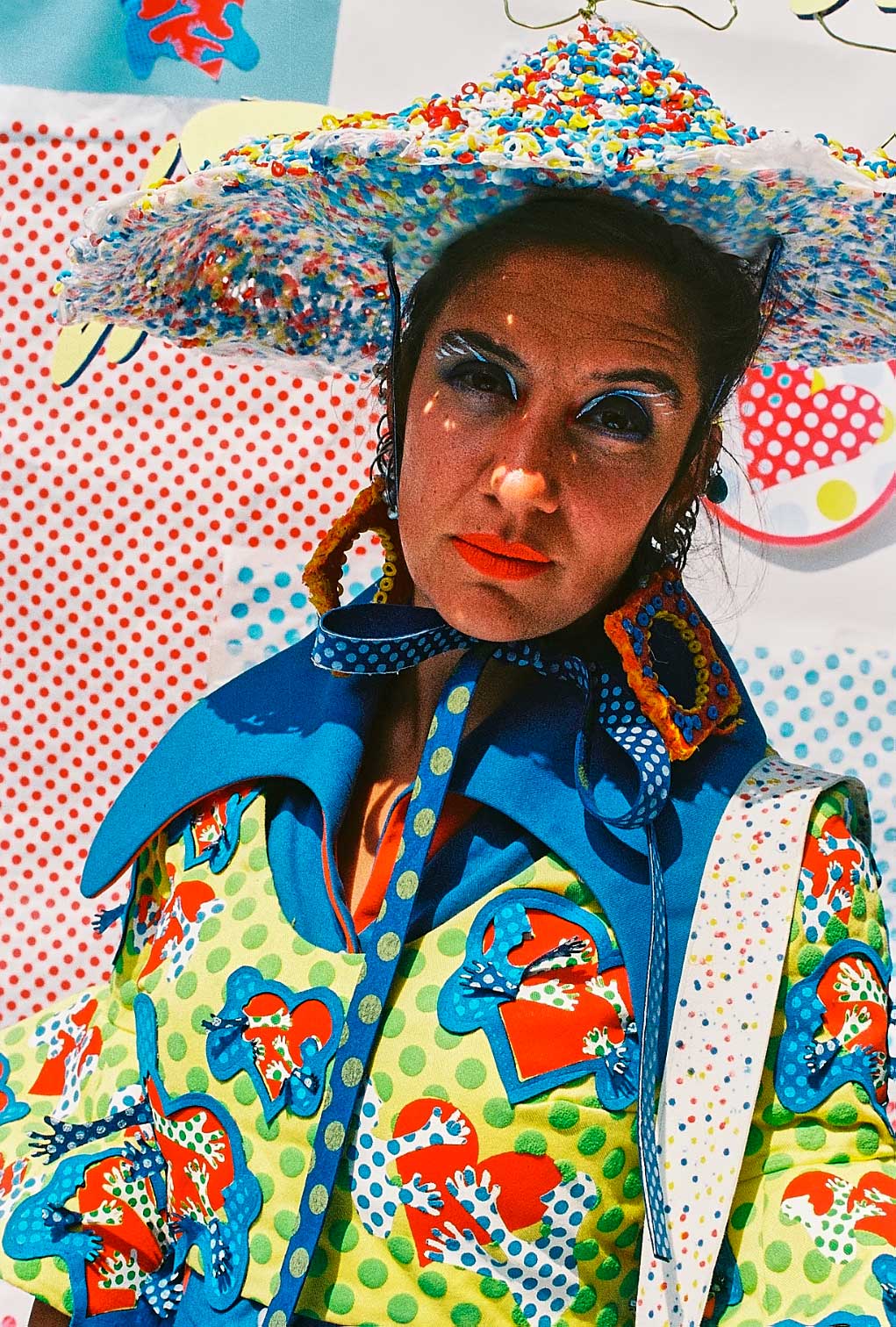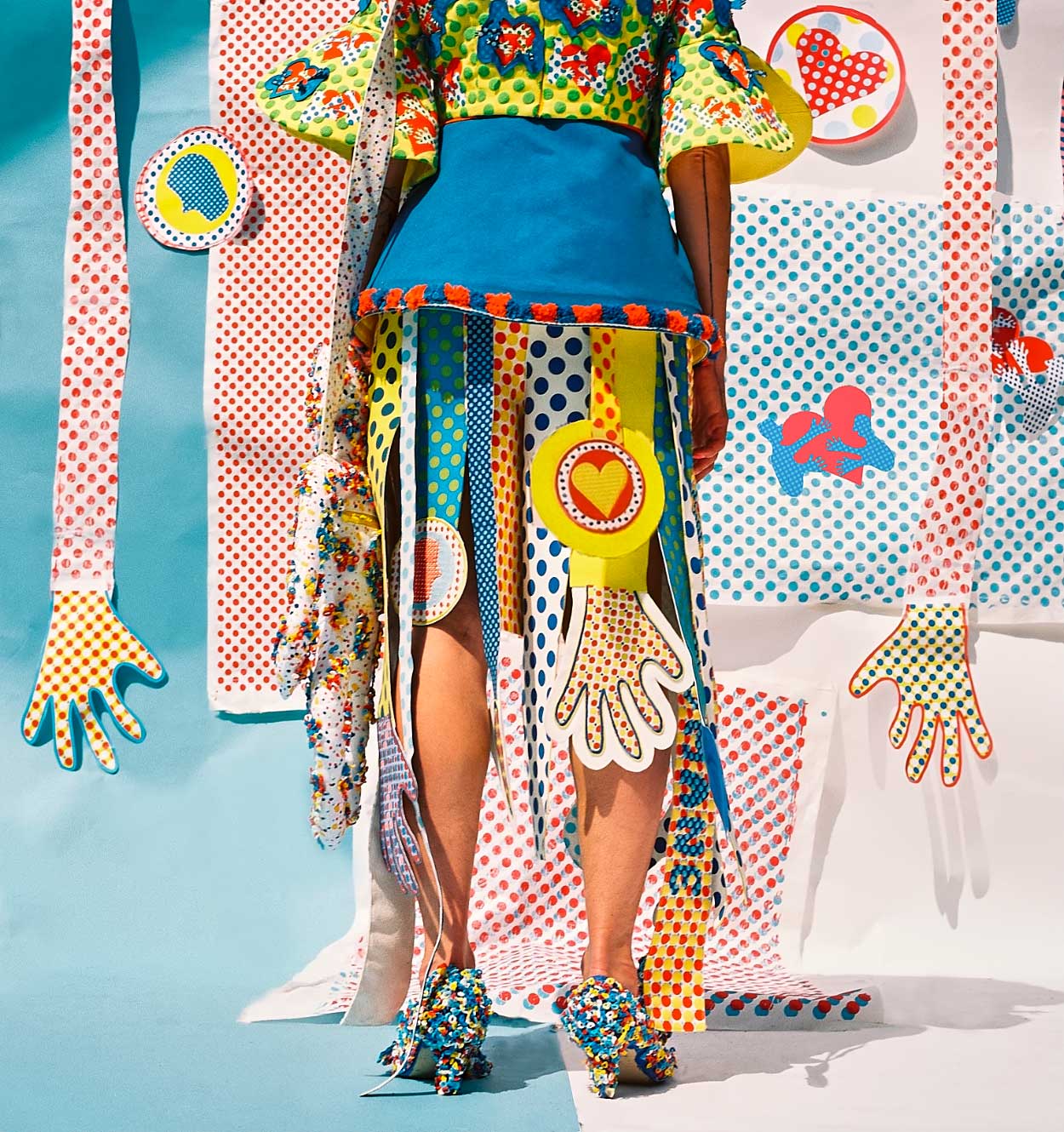 THERE IS NO PLANET B statement surrounded by an array of floral embroidery hints on the urgency of the climate change crisis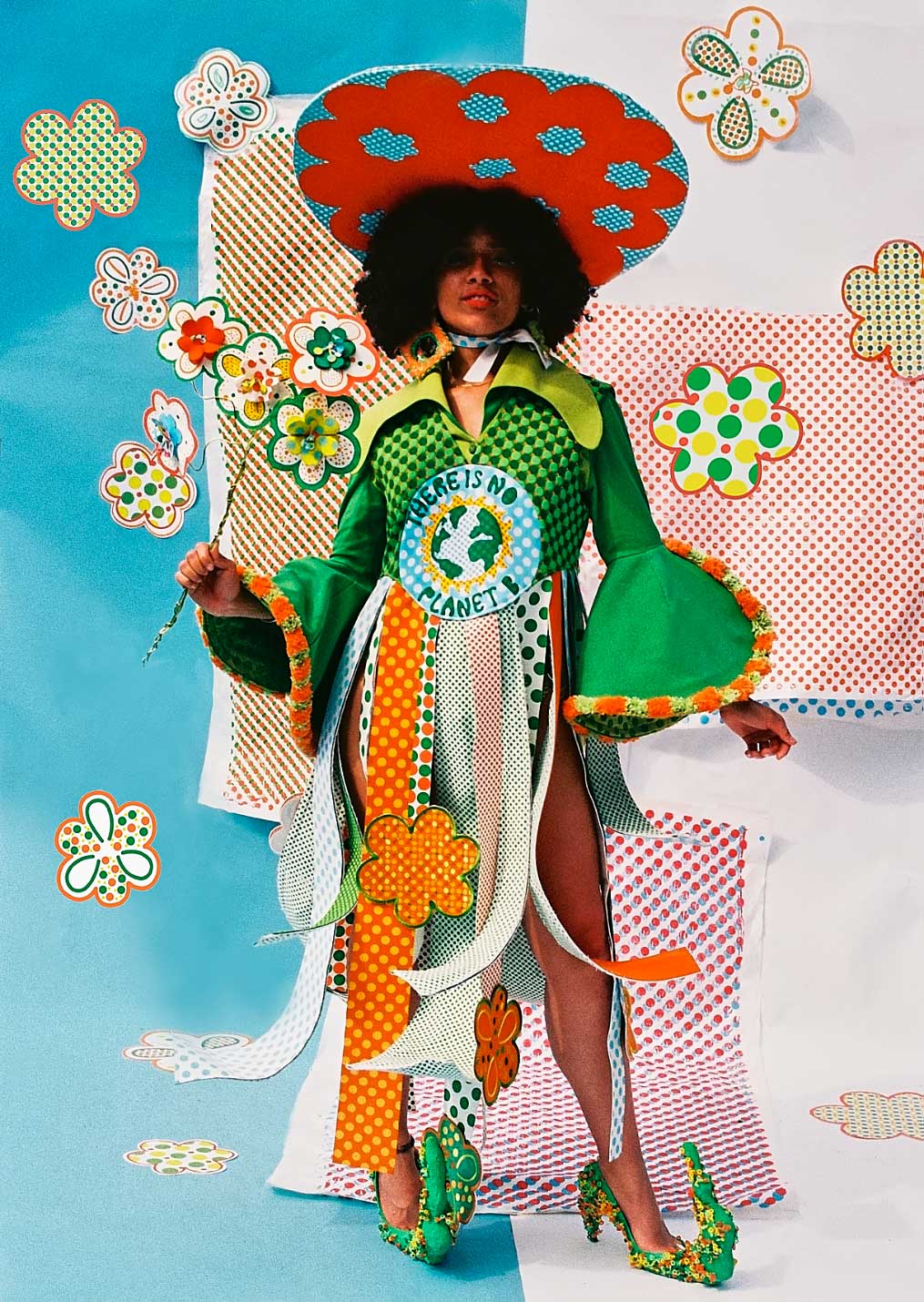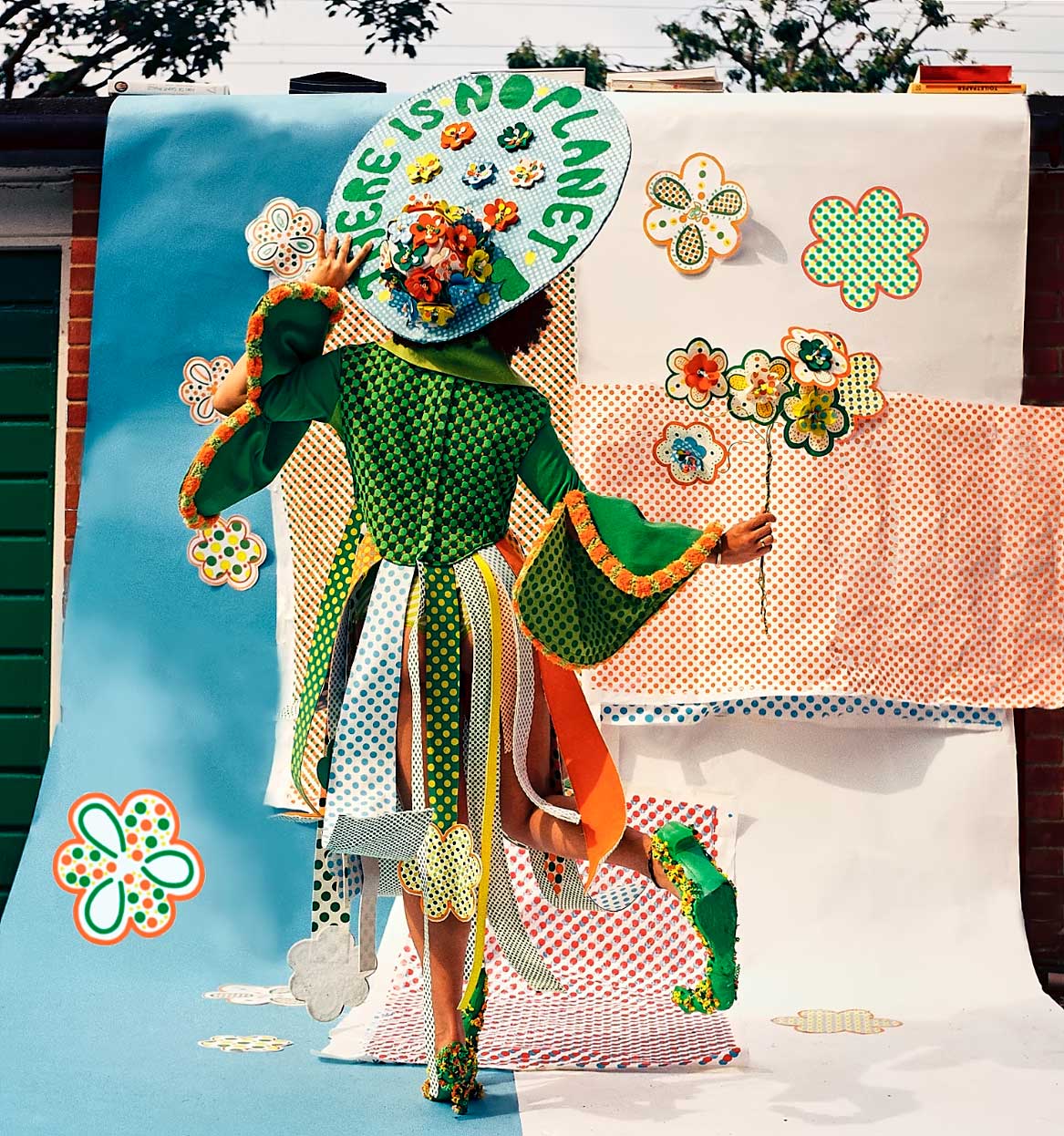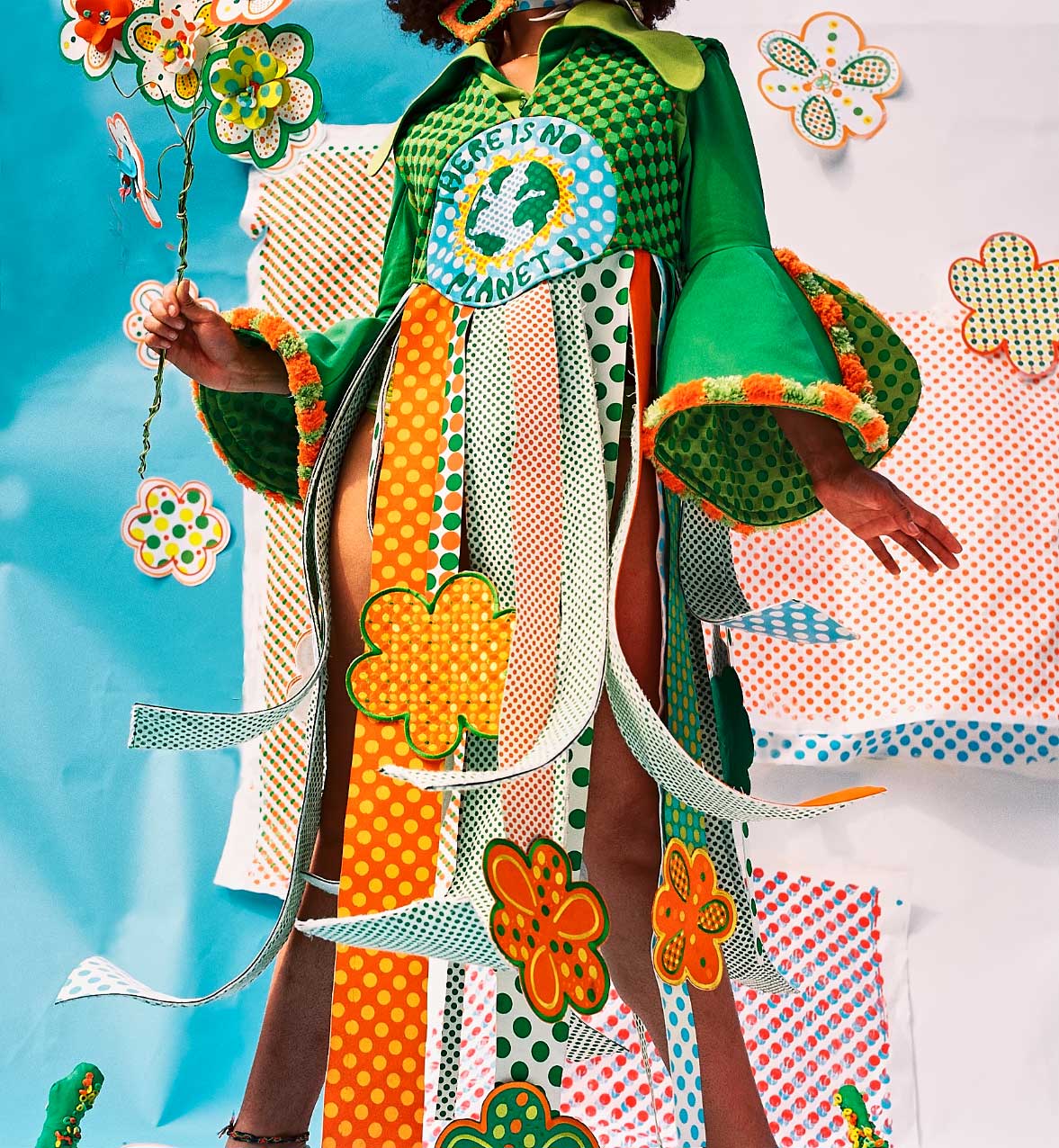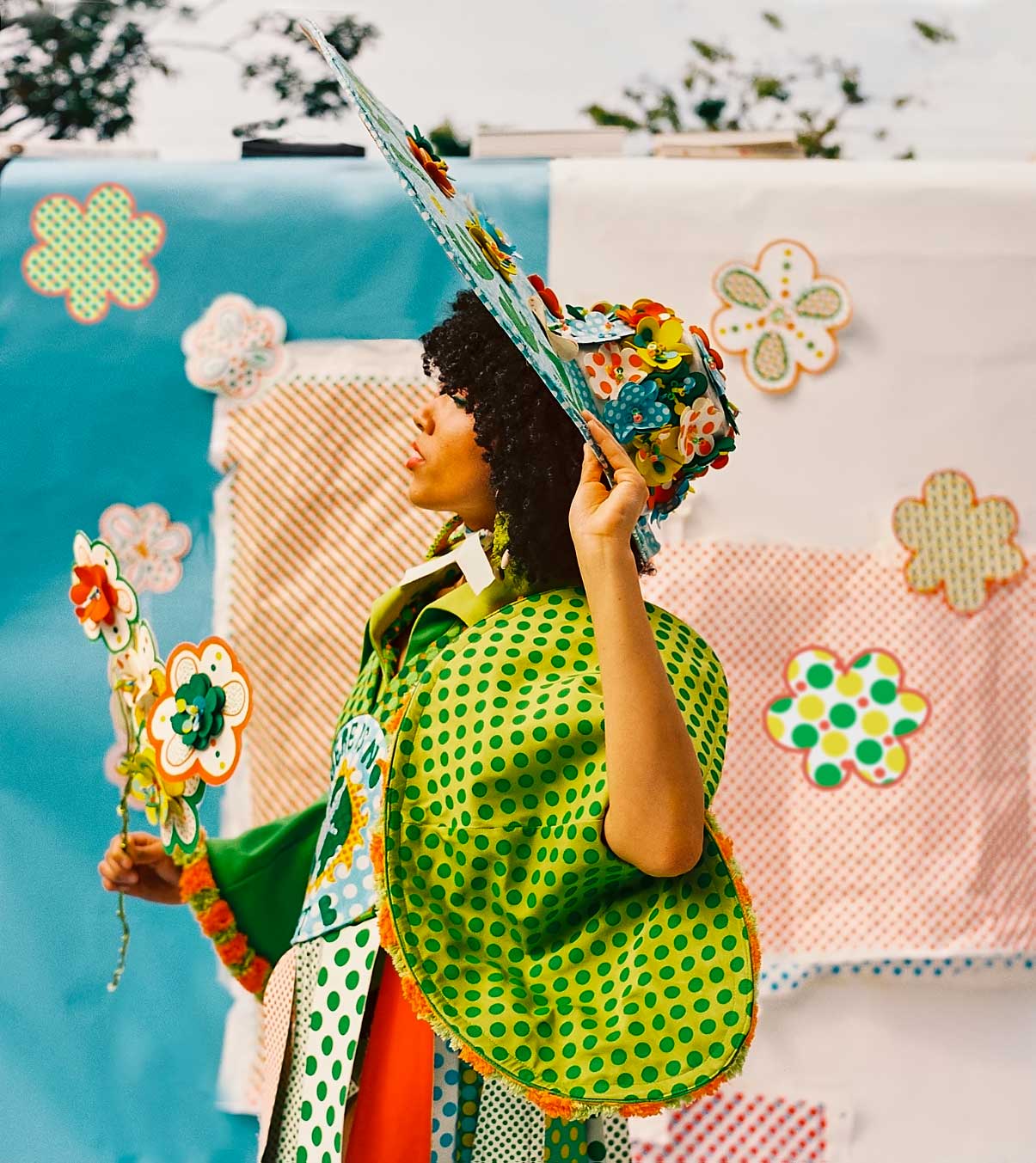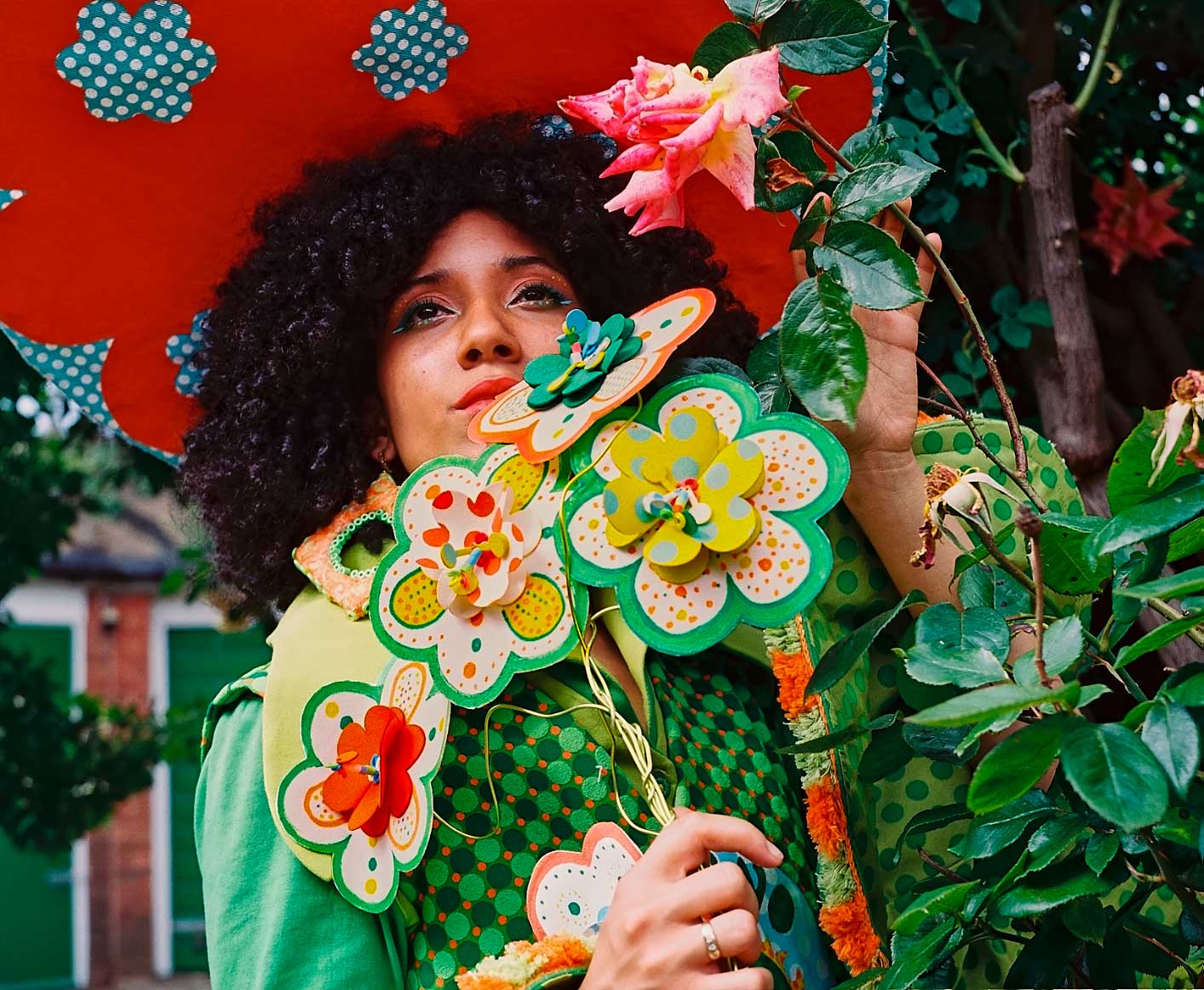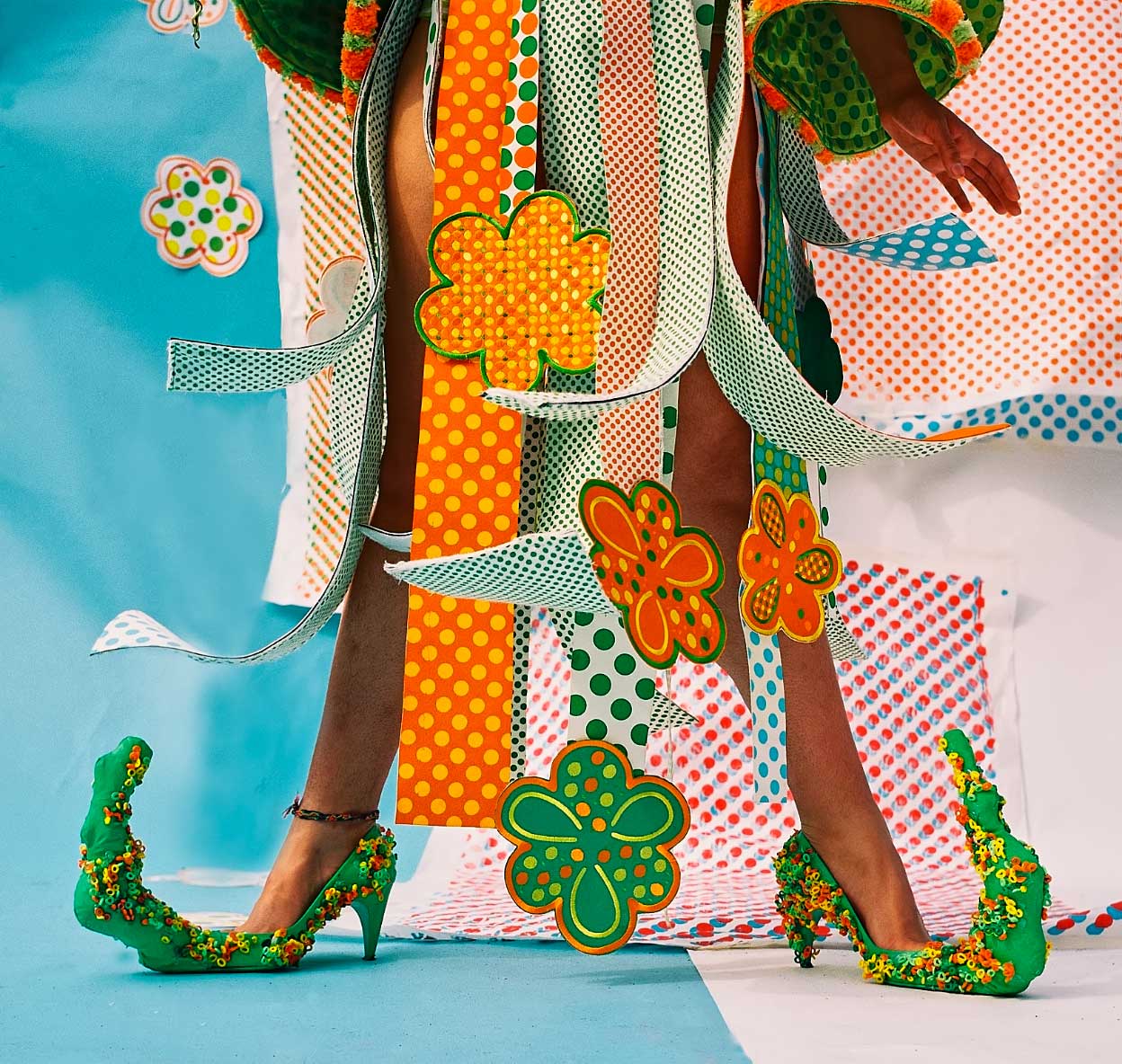 THE SUN WILL ALWAYS RISE mantra presented along with a mountain view sunrise strategically coming out of the sexual center, suggests that women play a central role in birthing new more hopeful paradigms in our current times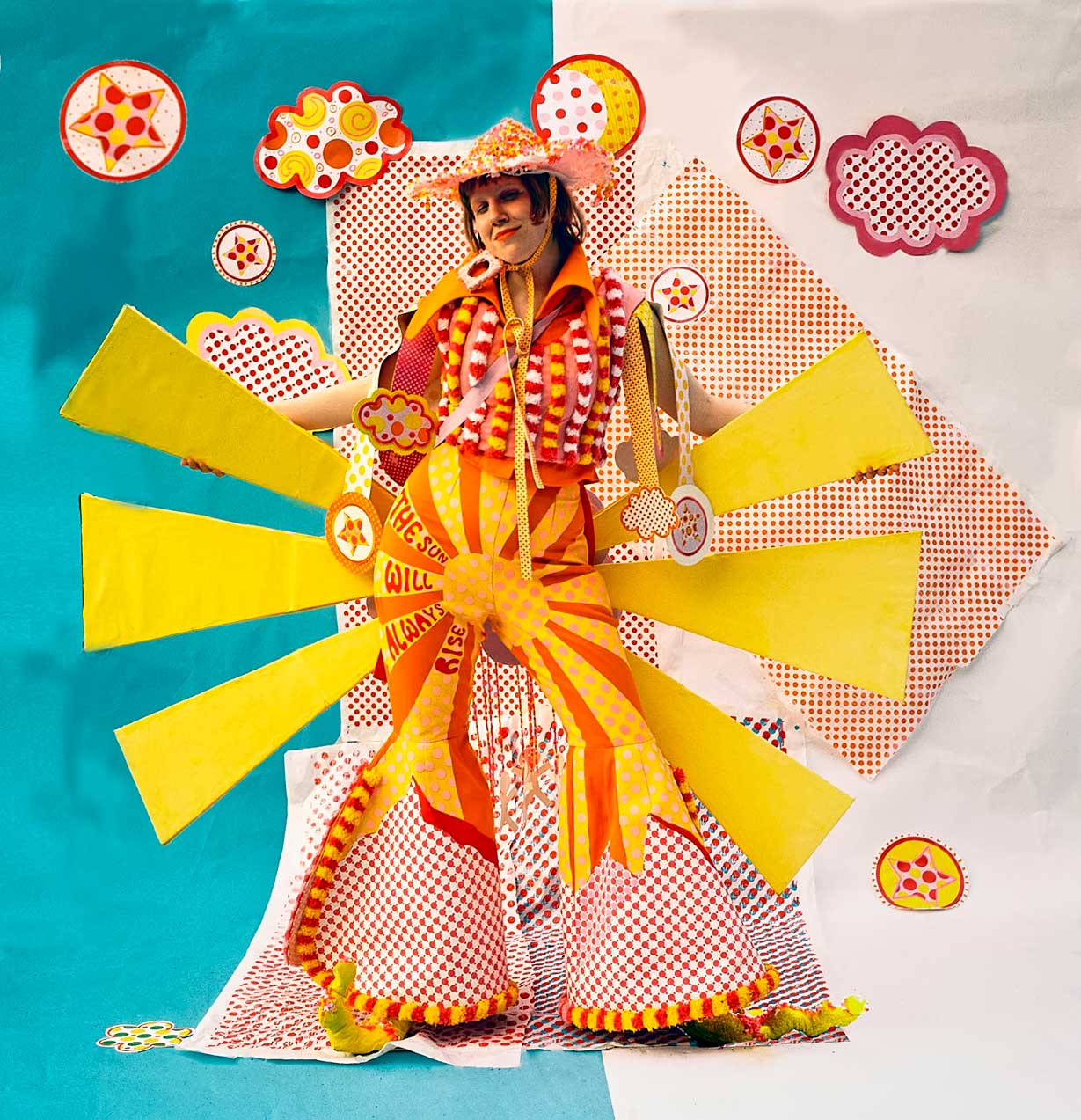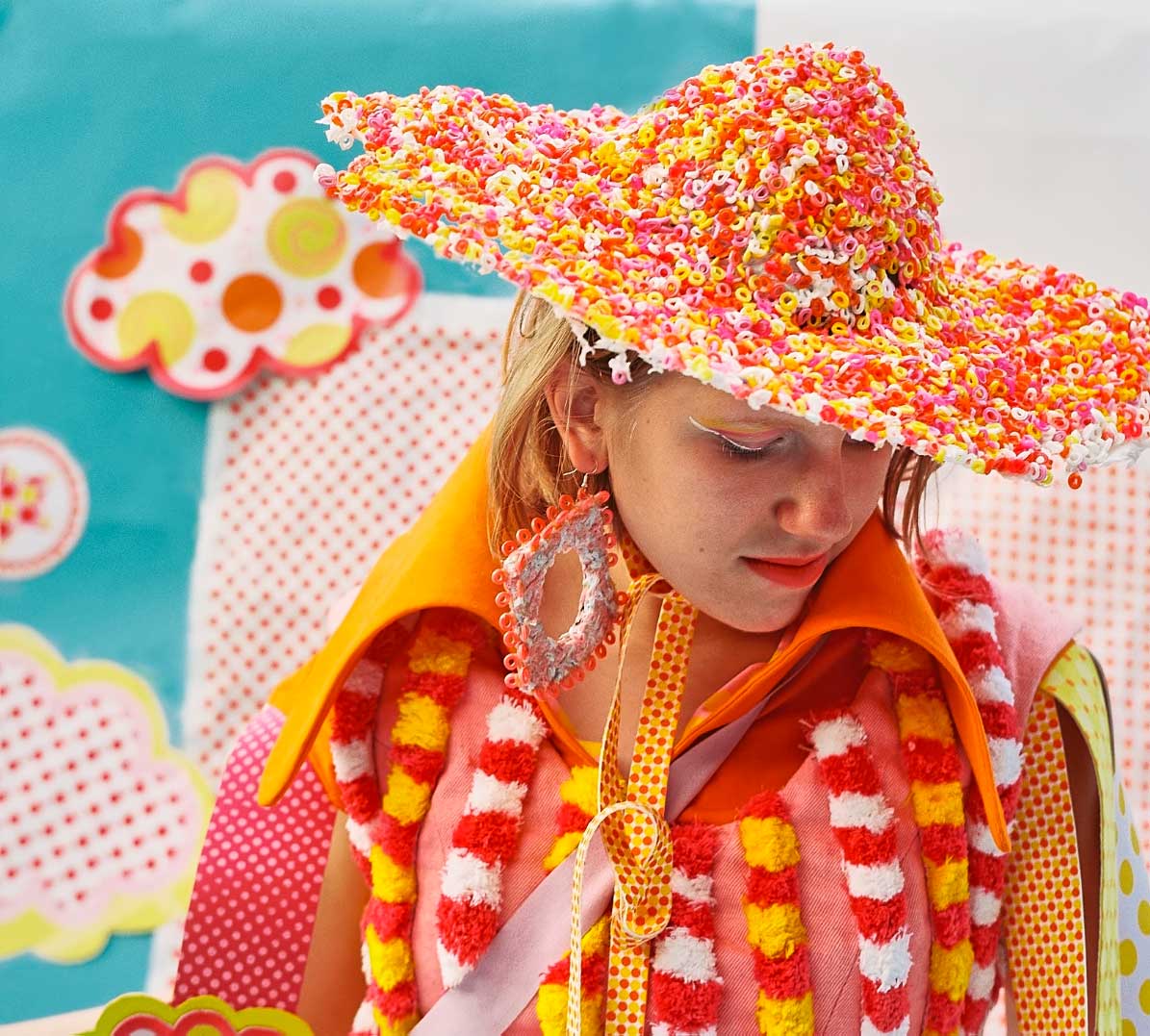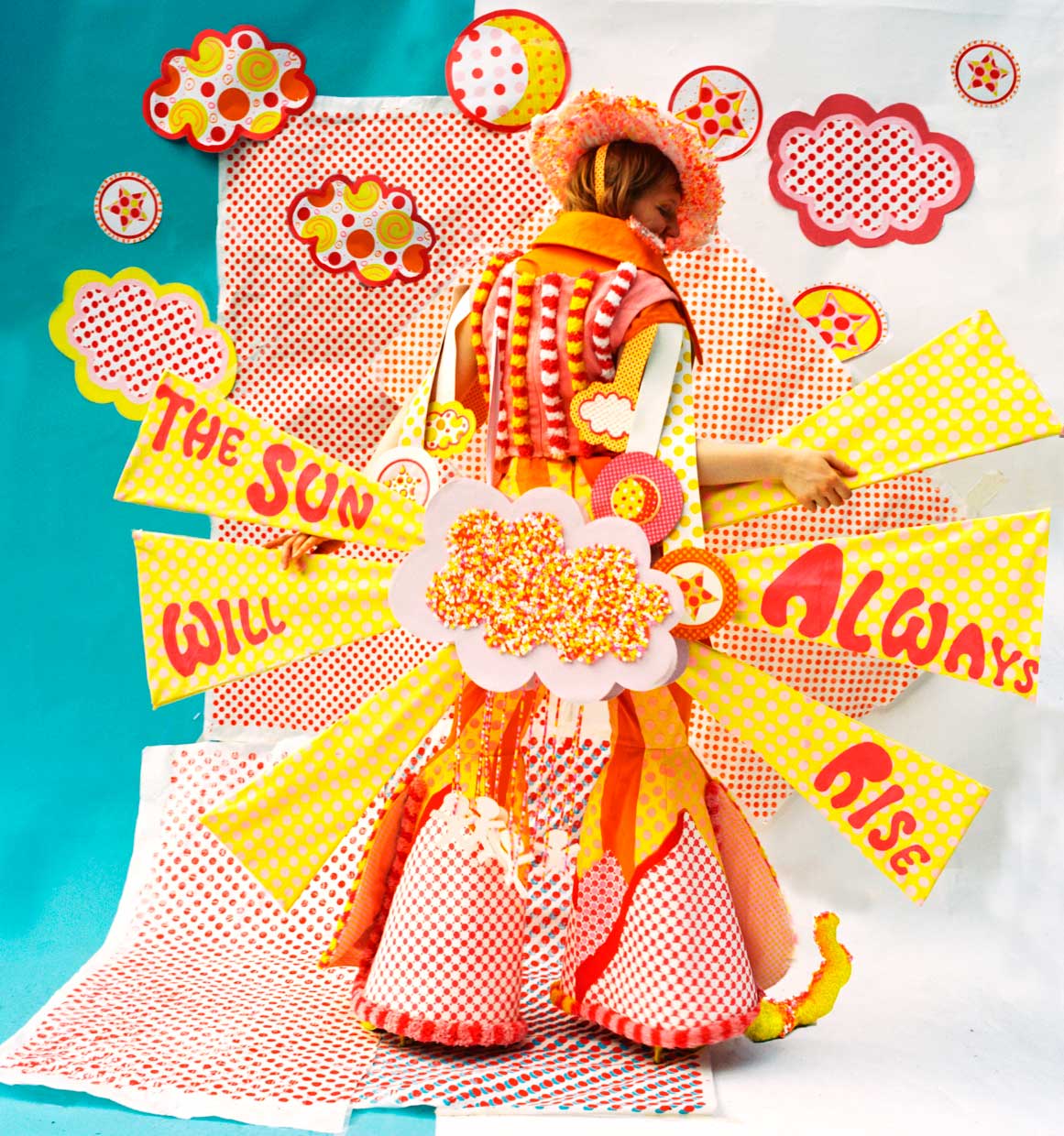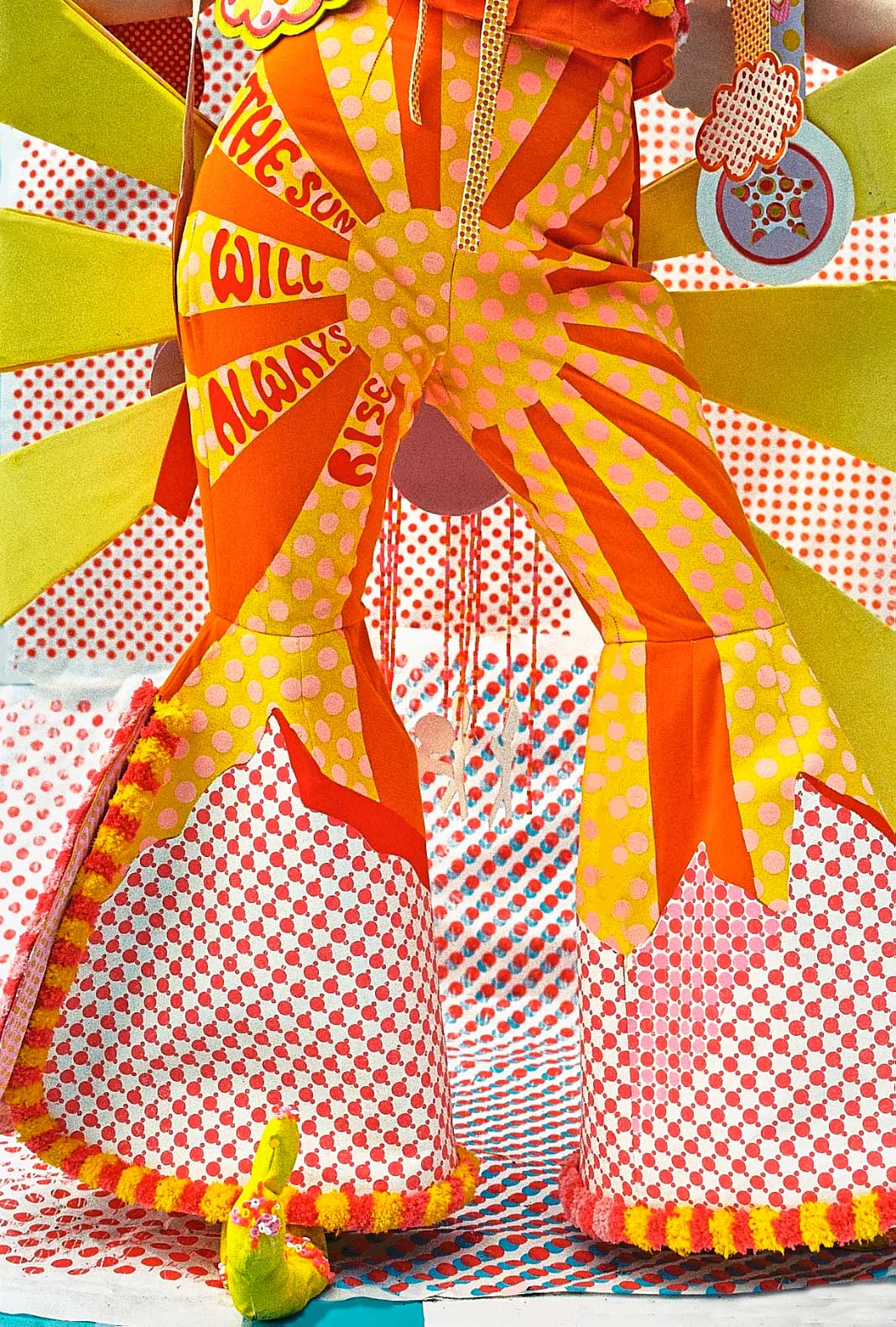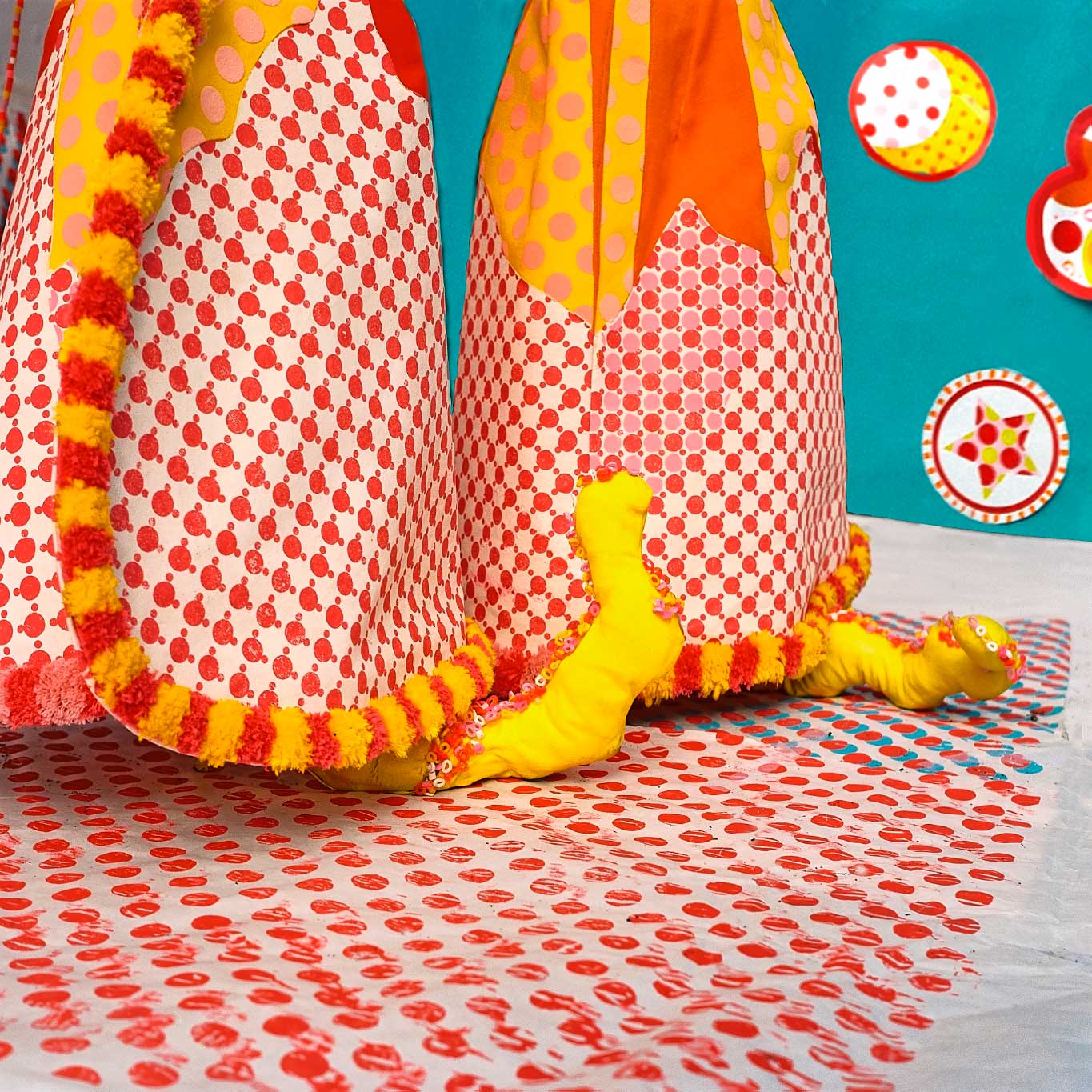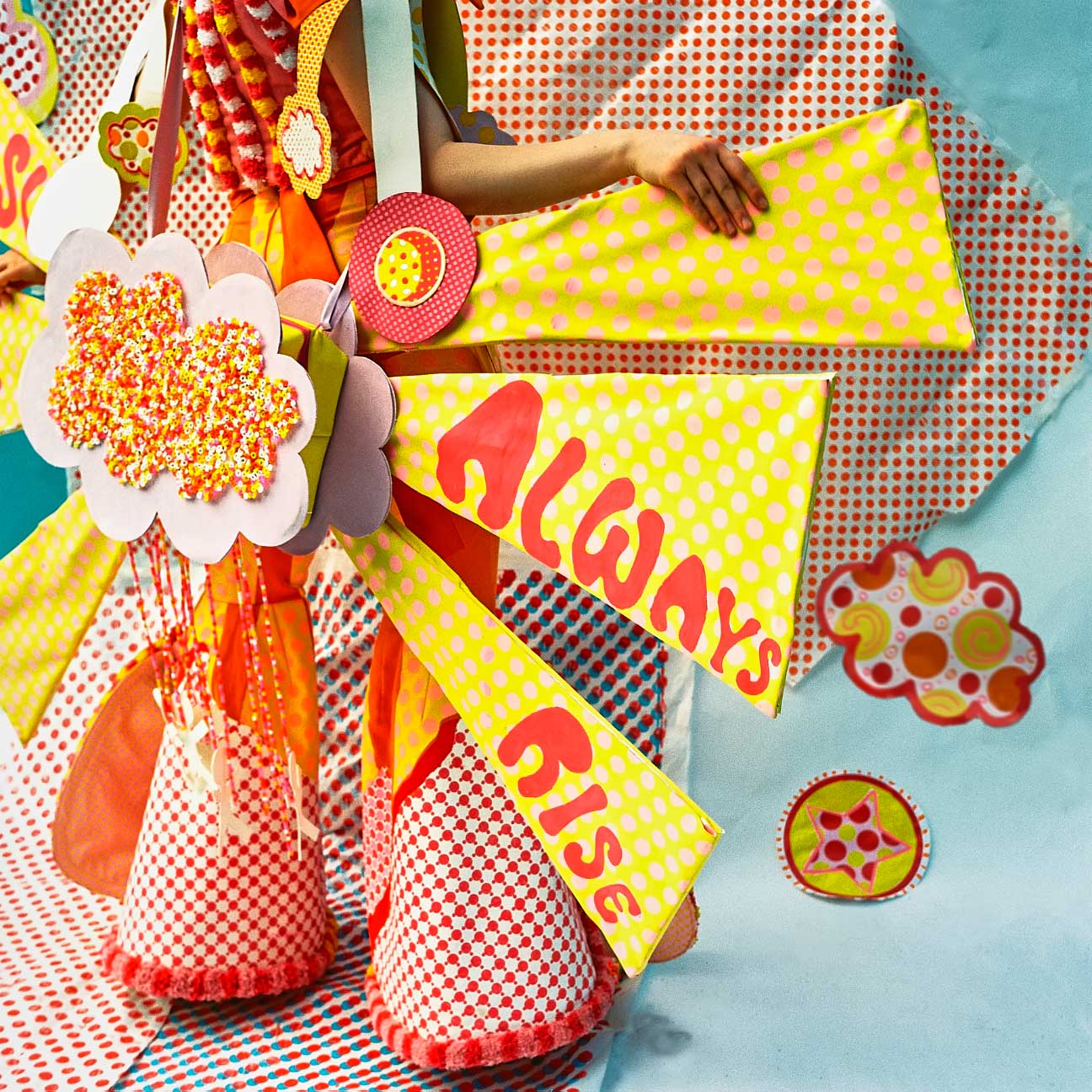 REFUSE TO BE CONFUSED sign and optical illusion patchwork symbolize the need for headstrong clarity in our current digital age of fake news and information overload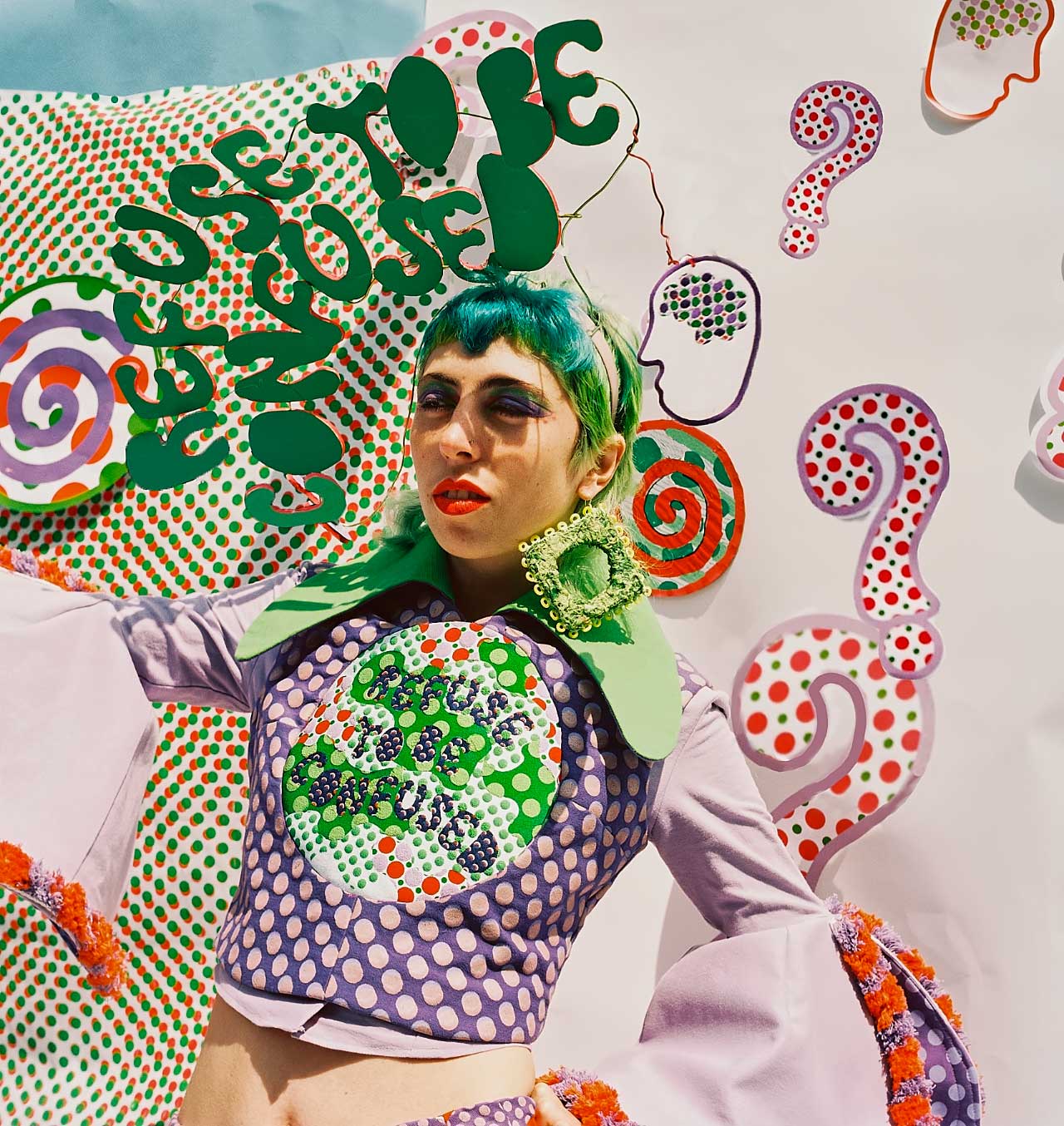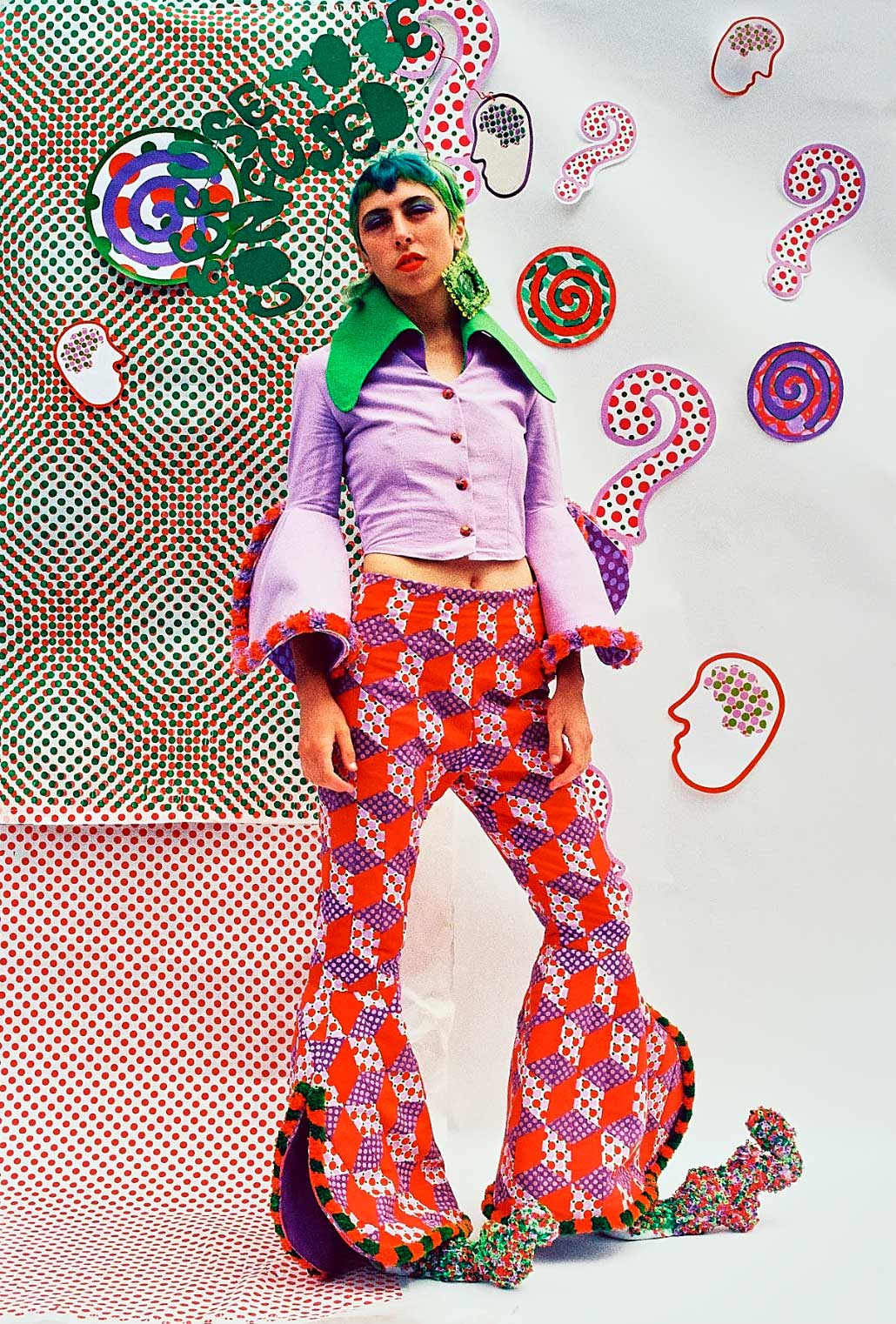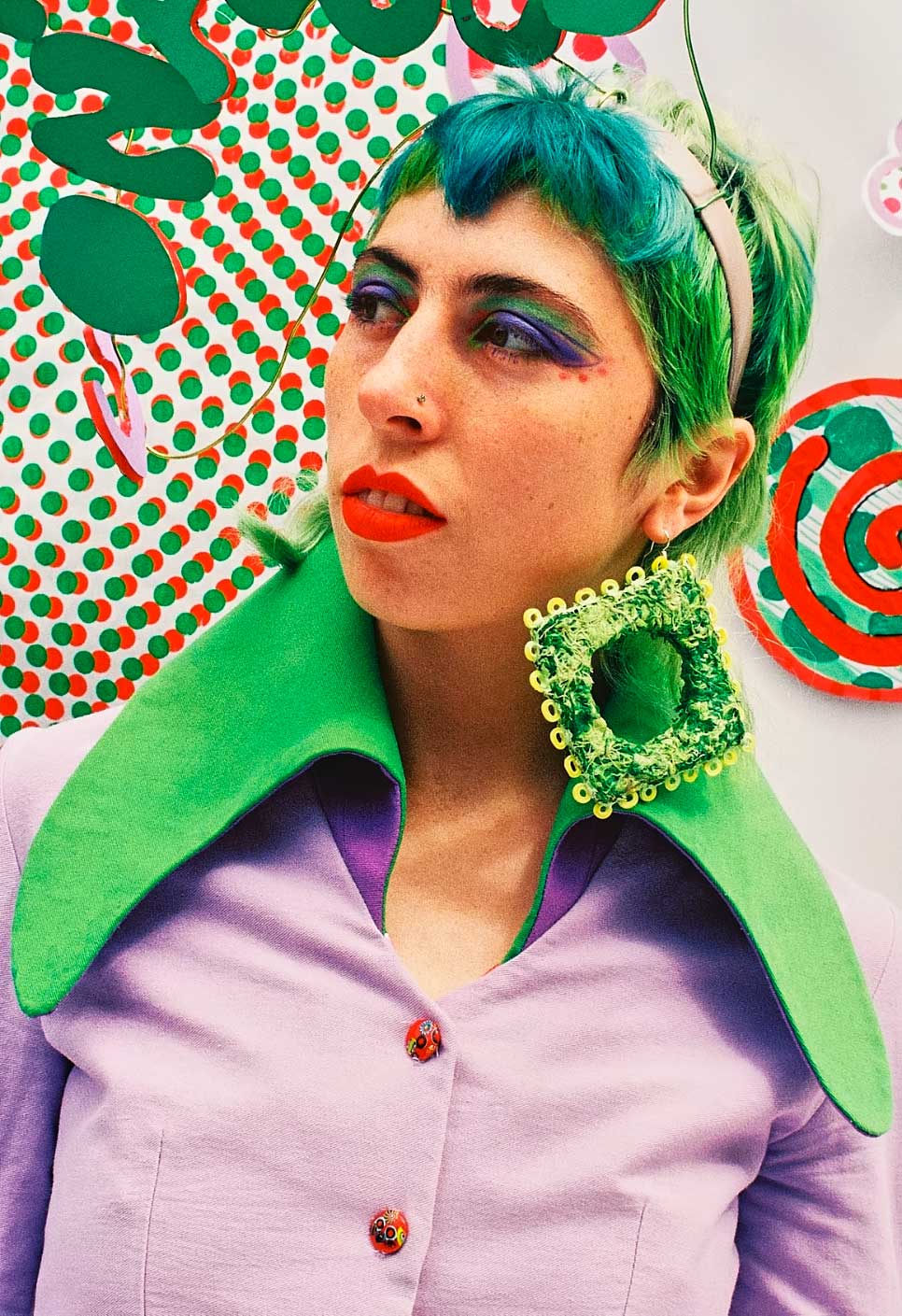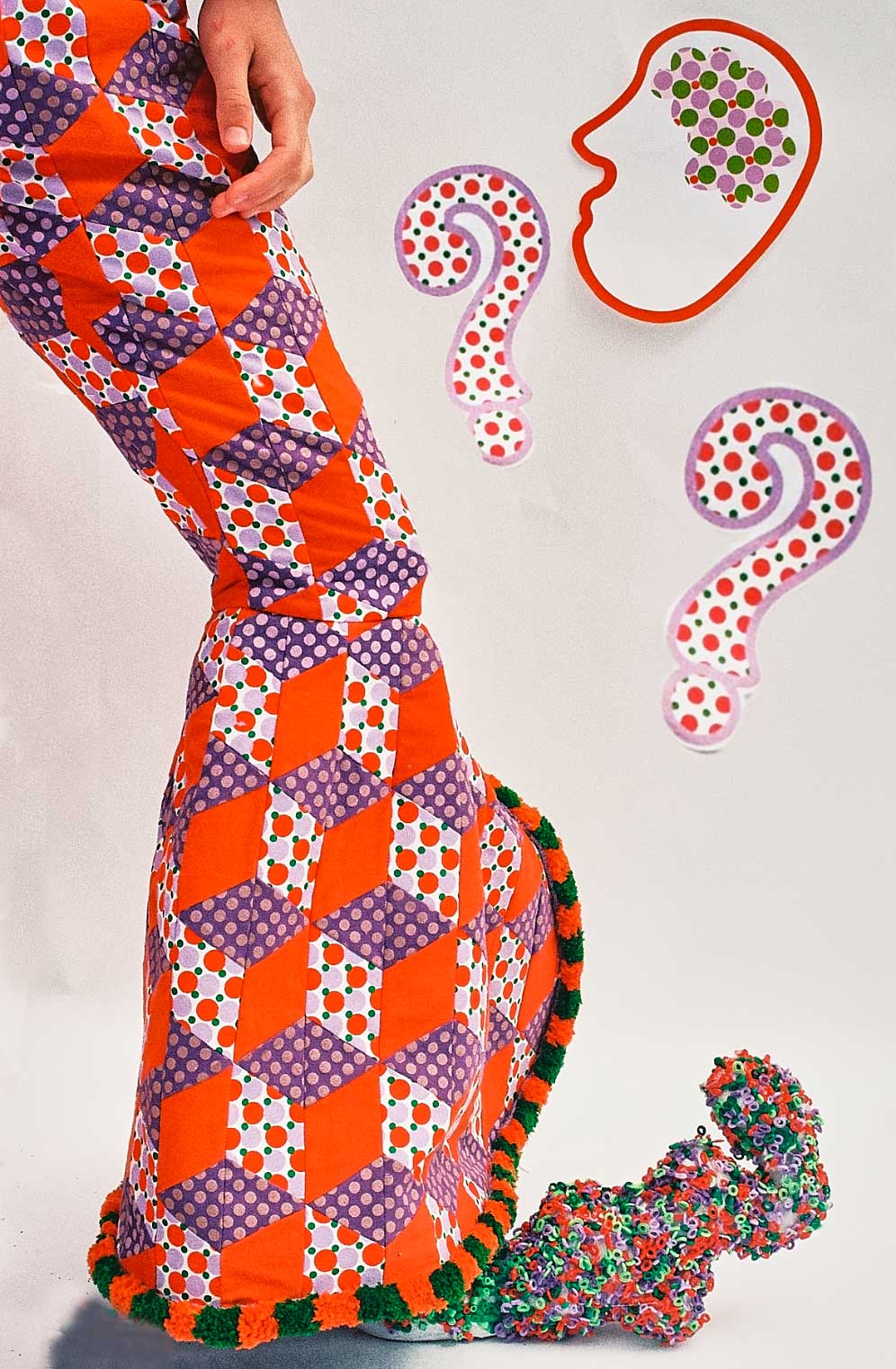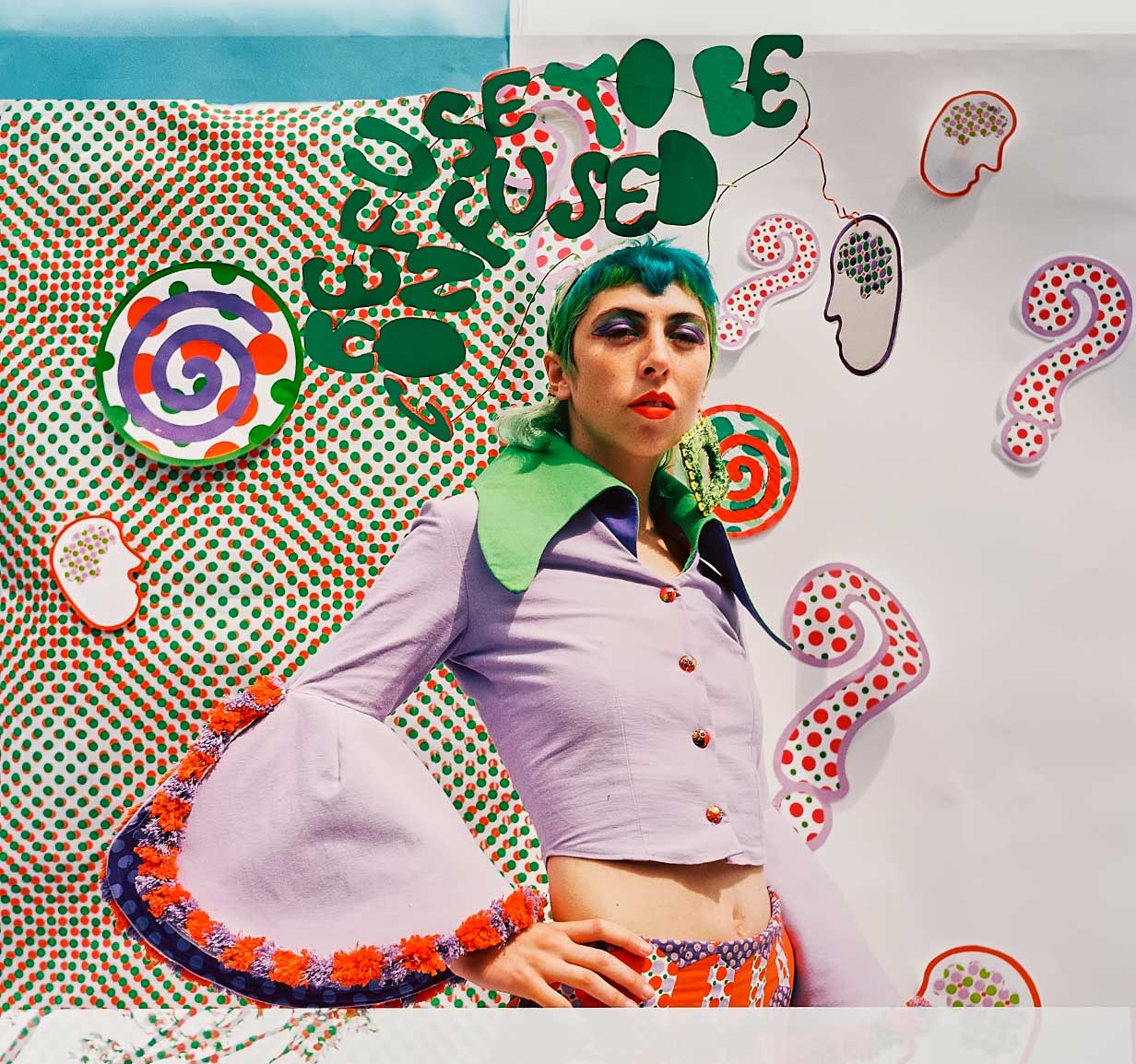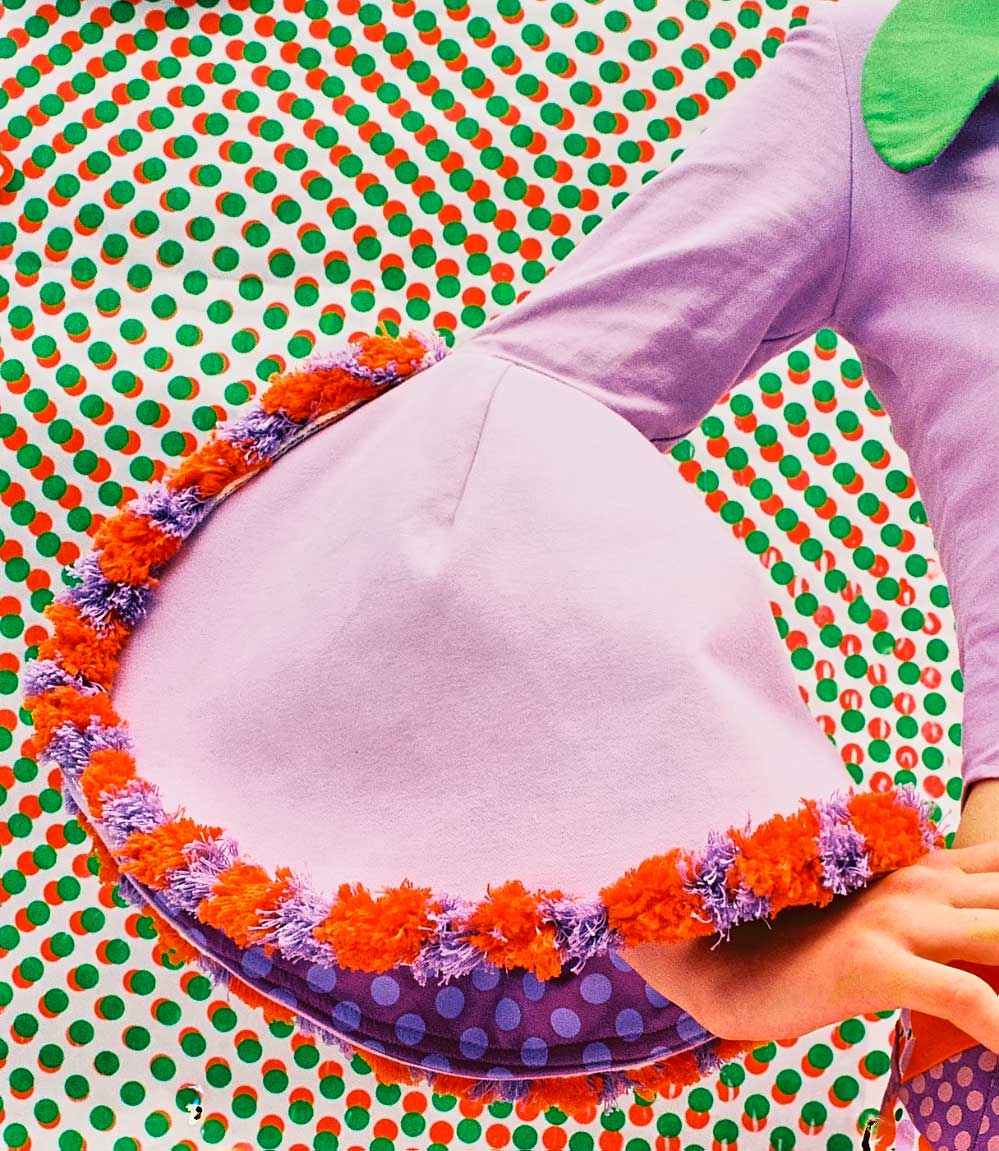 REVOLUTION Dangling piece with LOVE highlighted in the word "Revolution" closes the collection with a message that only if driven by care and unity through our diversity can we truly change our current malfunctioning systems